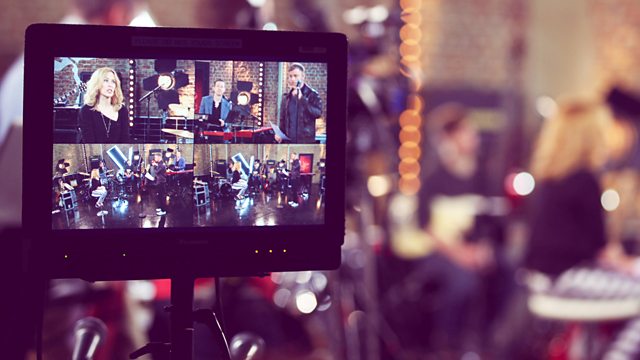 We've got all the hot gossip from backstage for you today... you lucky lucky people.
We heard Jamie beat boxing in the dressing room while Jermain sang "No Woman No Cry". Who knew Jamie could beat box?
Sally admitted that she is starting to say things the way Sir Tom does - his coaching is rubbing off on her personality as well as her singing.
We caught Lee hiding in a box outside of the wardrobe department, while Jamie distracted Jermain. Lee then jumped out of the box hoping to scare Jermain. The boys found this hilarious, but Jermain just looked confused!
Bizzi posted his first ever Vine this week - it was of him and Sally sharing their love for Leicester FC. Go check it out.
Also the artists are tweeting the hashtag #retweetmyfeet, basically playing "whose feet are these feet". Why not get in on the act too?
That's it for now – keep coming back to The Voice blog for all the latest backstage news and gossip.