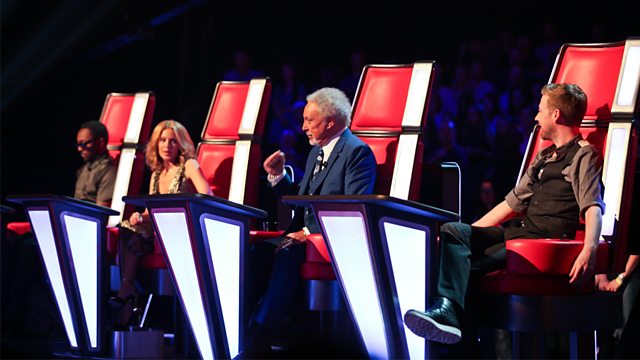 Blimey, what a Semi-Final spectacular!  It was kicked off by Sally Barker with a soaring rendition of The Waterboys classic WHOLE OF THE MOON – the moon set from Sophie May's Quarter Final performance was obviously not available. Shame.
Everyone pointed to the sky as Bizzie Dixon sang George Benson's EVERYTHING MUST CHANGE – which it surely has for Bizzi over the last few months.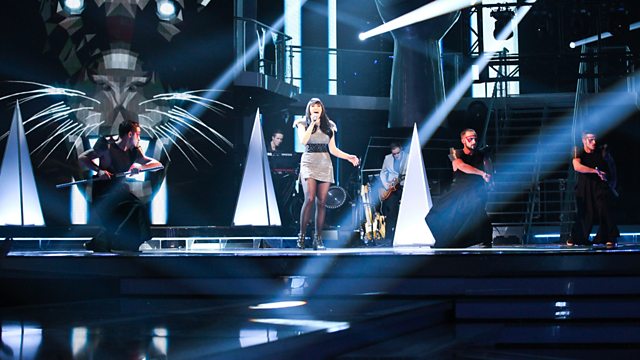 Crash Bang Wallop what a picture - it was Christina Marie belting out BANG BANG next, complete with ninjas and a bloomin' great panther behind her.
Then Chris Royal performed a song that's been sung by artists as diverse as Nat King Cole, Charlie Chaplin and Michael Jackson, putting a great big SMILE on everyone's face. I forget the title...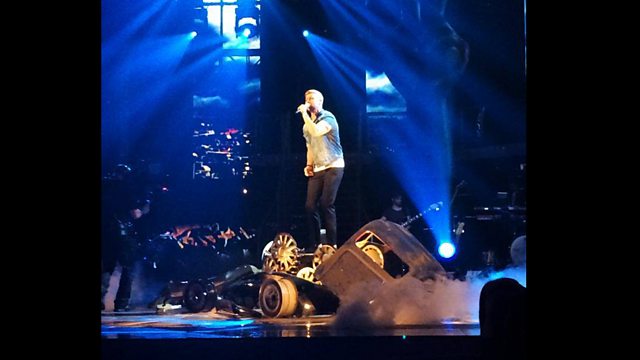 Lee Glasson tackled London Grammar's STRONG in a junk yard on the remains of Jamie's mini – Kylie should have been more careful when driving it. And to think she used to be a mechanic (err... in the TV show Neighbours... but you get my point).
Jamie Johnson held back the tears as he sang tear jerker I CAN'T MAKE YOU LOVE ME originally sung by Bonnie Rait – the rest us were blubbering like babies.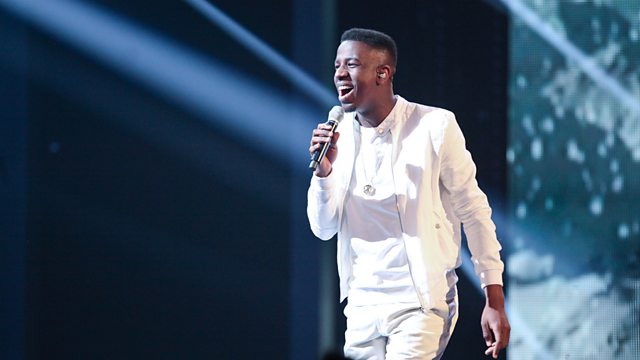 Then the Iceman did Cometh as Jermain Jackman brought a chill to the studio with his performance of Usher's WITHOUT YOU on this warm Spring evening. Then he hit us with the flames! PLUS possibly the longest held note on the show.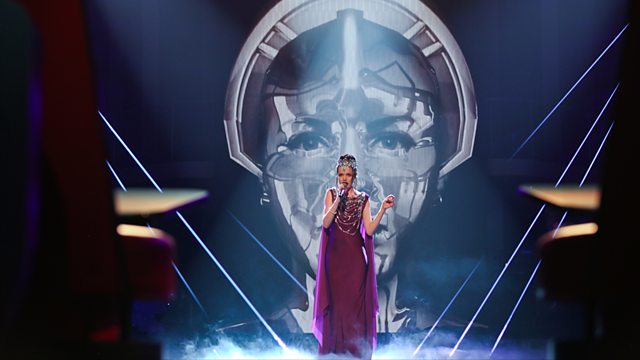 Sophie May stepped out of the past and went all futuristic with her performance of Lorde's Royals, inspired by the classic sci-fi epic Metropolis (if you don't know it, go check it out!), obviously will.i.am's style is rubbing off on her.
And with that the artists performances came to an end and it was time for voting.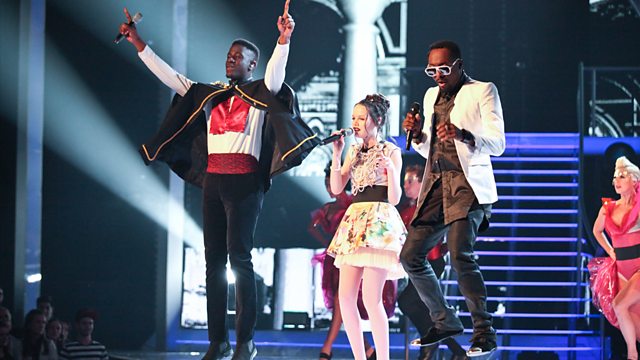 The artists distracted themselves from the tension with the team performances. Up first was Team will.i.am singing the David Bowie classic LET'S DANCE – and boy did we!
Then Team Ricky got their rocks off with a cover of The Kinks' heavy rocker YOU REALLY GOT ME. And there were more flames!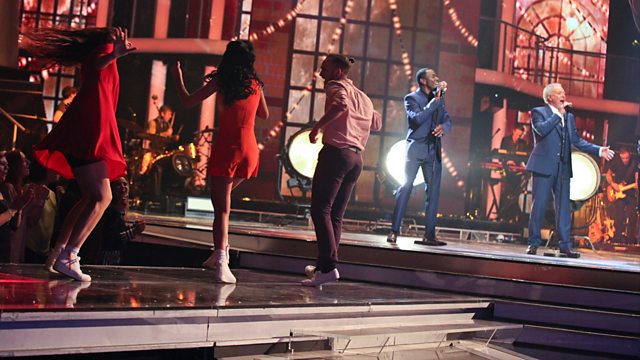 Then the George Lucas Studio got turned into a Grease-style jive party as Team Tom performed Martha & Vandella's DANCING IN STREET – which was also sung by Bowie & Jagger in the 80s. Little fact for you there.
And finally Team Kylie got all dressed up for dinner and sang Kylie's own INTO THE BLUE.
With the phone lines now closed, it was the moment everyone had feared... elimination time!
First to be eliminated was Bizzi from Team Tom. 
Then Chris Royal from Team Ricky.
Then it was Lee Glasson form Team Kylie.
And finally Sophie May from Team will.i.am.
Which means that our 4 Finalists are….. (drumroll please…)
Sally Barker for Tom!
Christina Marie for Ricky!
Jamie Johnson for Kylie!
Jermain Jackman for Will!
Wow. And those are the finalist. Make sure you tune in next week for the LIVE FINAL!! Crikey... so soon?! See you then!
The Voice UK Live Final: Saturday 5th April, 7pm
P.S. Don't forget you can download all the artist performances from tonight
PLUS check out all the coaches and presenters tweets, selfies and general chat on the LIVE BLOG