Episode 3: Flirty Kylie is back!
The Voice celebrates such quality talent that even the acts that don't make it through get the whole internet buzzing! After last week's show @Chris Evans called Bob Blakeley 'the best thing on a singing comp ever' and invited him on his breakfast show (did you catch it?! What did you think?). He then went on BBC Breakfast and got an offer live on air!
Plus, there's now even a Facebook page Bring Back Bob Blakeley on to The Voice!
Well, I'm sorry to say that's unlikely to happen but we wish Bob well. And The Voice UK continues this Saturday - sadly without Bob - but there's another bumper crop of talented vocalists in store in episode 3. Like this chap....
And Kylie surprises everyone by coming out #TeamTom..!
There's also pop royalty with not one, but two acts coming from musically gifted families.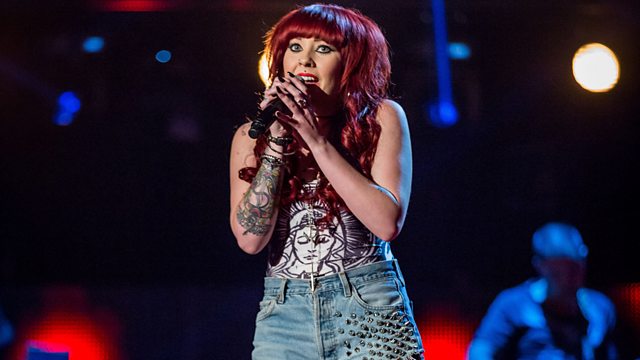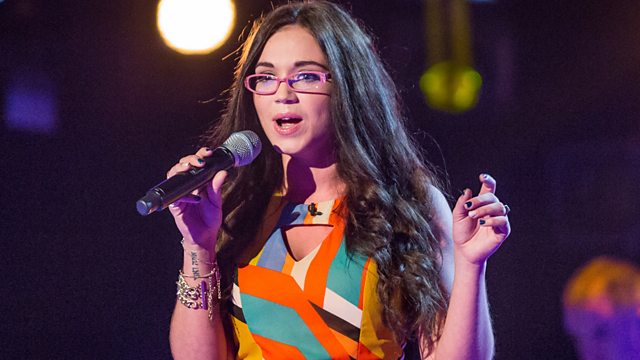 is the cousin of
Adele
!
But do the singing genes extend to them too? You'll have to watch to find out....
This week Will really ups his game in trying to compete for his favourite artists. We see several sides to his competitiveness – and all in just one episode. It's like those BOGOF deals you can get, or an all-you-can-eat buffet.

So here, for your delectation, are just some of our favourite Will-moments from episode 3.
1.
Super Smooth Will
Will gets all super-smooth on us as he tries to win an act from the other 3 coaches. 'You sound like an angel' he coos 'and I wanted to see what fell out of the sky so I turned around…' Kylie was charmed and so were we..!
2.
Fastest Finger Will
Instead of leaving it til the last minute, Will gives his fastest button push of the series so far – it's pretty impressive (and so is the act!)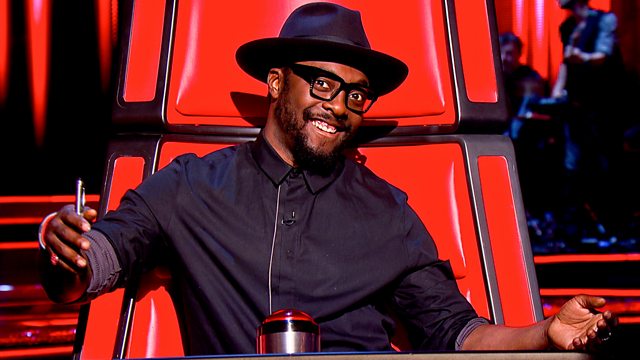 3. Ricky's Rival Will
Will and Ricky compete for an act: Ricky smoulders out from his hypnotic blue eyes whilst Will name-checks his cousin…. But who will win out?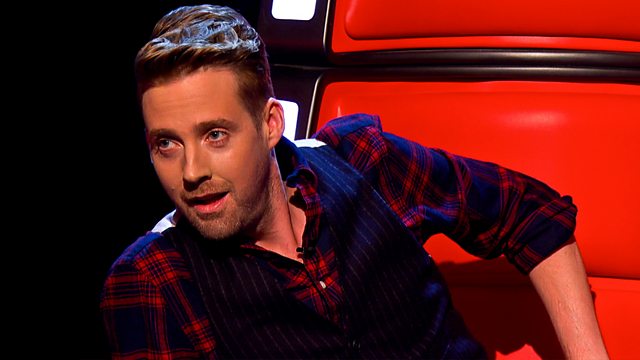 4. Will the Tormenter
Will doesn't shy away from this rivalry and even enjoys some Ricky-goading, teasing our Yorkshire-charmer about his lack of button pushing. But will Ricky cave in or will he hold out until he really 'feels it'.
5.
Fresh Will
Will experiences something totally 'fresh' when he meets someone even quirkier than him! There's clearly a connection, as the man-from-planet-am gives up that coveted chair for the artist to sit in…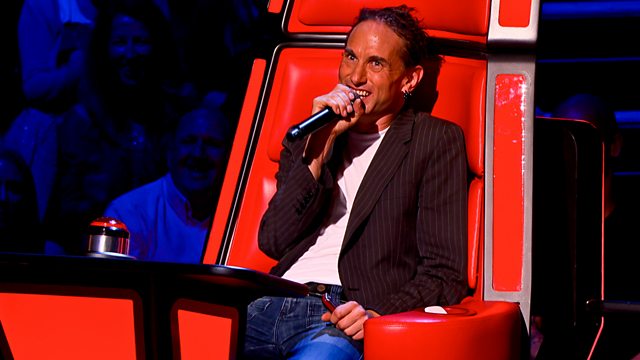 This is Si Genaro who is set to be an internet sensation with an amazing performance of Chicken Train – if you don't know what that is, you soon will…..
Don't forget you can playalong too as a HomeCoach – it's not too late to download the app…..
Last week over 350,000 chairs turned for our Acts – @Stacey Abrahall, @Stephen Smith and @Neville Hobson were just some of the people playing along.  Which coach will you be like this week? There were over 4 MILLION presses on the rater button too
The app also has all the latest performances again, as well as the brand new series of The Voice Louder. The game and videos are also on our website of course, for those without iOS or Android phones.
And if all the above isn't enough for you and you really want to know more, then you can hear which tracks will feature in the episode in their original form by going to BBC Playlister.
So - be great to hear what you think! Don't forget to use the hashtag #thevoiceuk during the show. Saturday. 7pm. BBC One. Don't miss it!