The Aftermouth! A Review of Episode 9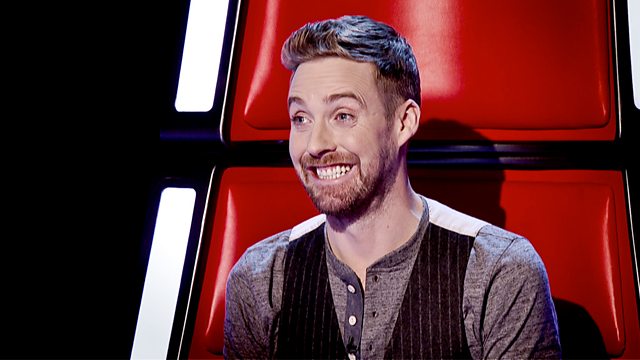 Oh my goodness, we had tears, tantrums and coaches going AWOL mid show! Quite an eventful evening on The Voice this episode.
Emma and Marvin offer up the chocolate box of delights that is The Voice Louder – basically all the fudgy caramelly stuff -  available now on iPlayer.
After last week's Battle Kylie was the only coach left with a steal, so she was certainly feeling the pressure this week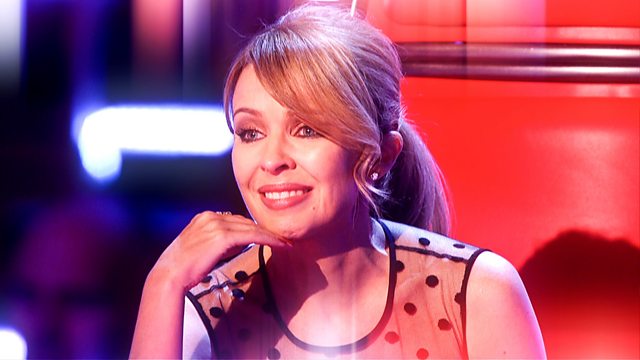 More of that later. So, who came out into the ring first?
First up, a Serpent vs a Lion (© will.i.am) a.k.a Chris Royal and Jamie Lovatt, who blew us all away with their version of Rolling in the Deep. Ricky put Chris through to the next stage and Jamie (surely the serpent with his snakeskin accessories?) left us for good.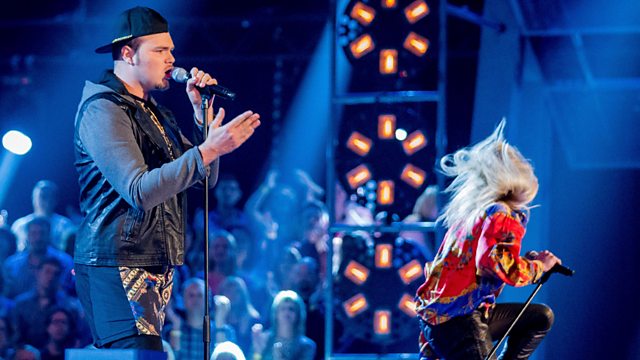 Next it was a teen battle as Rachael O'Connor took on Amelia O'Connell, but Rachael had the edge – leaving poor Kylie in bits as the other coaches didn't have a steal left and Amelia had to leave.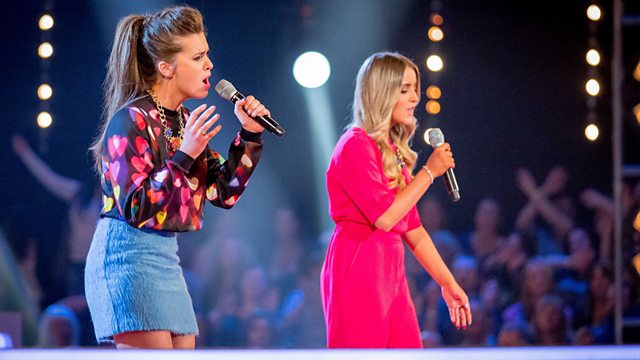 It was an eyeliner battle up next, with Kiki deVille vs James Byron – and Kiki gave Will a run for his money with her own special pet name for him – Will-de-beast! This didn't persuade him to keep her though as James went through.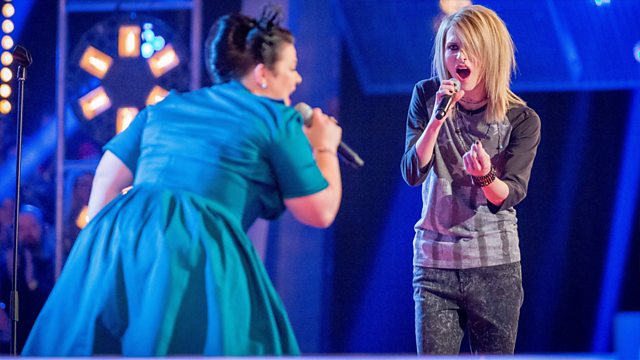 There were a couple of similar duos up next as pink/red heads Melissa and Vicky Jones and then 2 hunks with guitars Max Murphy and Myles Evans went head-to-head. Melissa and Max were picked by Tom and Ricky respectively but Kylie didn't exercise her steal.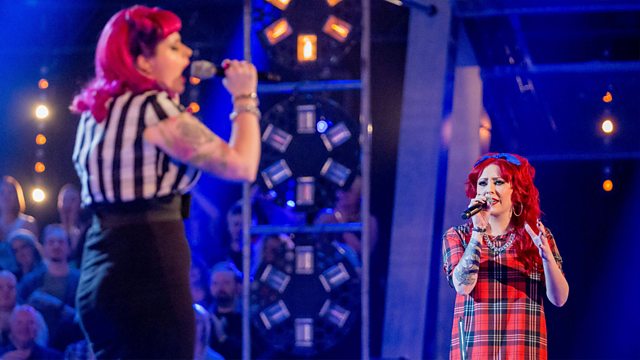 Two jazz-cats Sophie May Williams and Cherri Prince gave a fabulous rendition of Love Cats, but despite being Will's Cherri-on-the-cake, he opted to put Sophie-stication through to the Knockouts.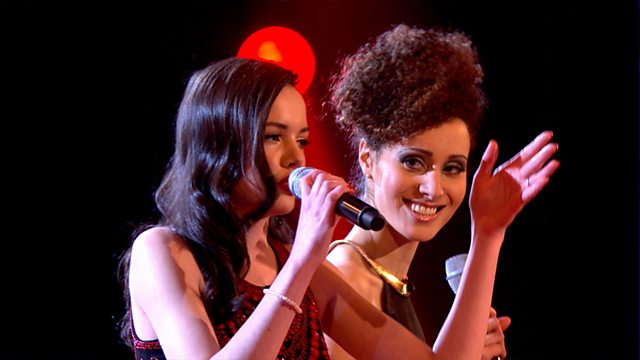 Best buddies Joe Keegan and Jamie Johnson put their friendship on hold to do some vocal jousting in the ring. It was clearly a touch choice for Kylie, but Jamie won by a whisker and more importantly, the boys stayed friends.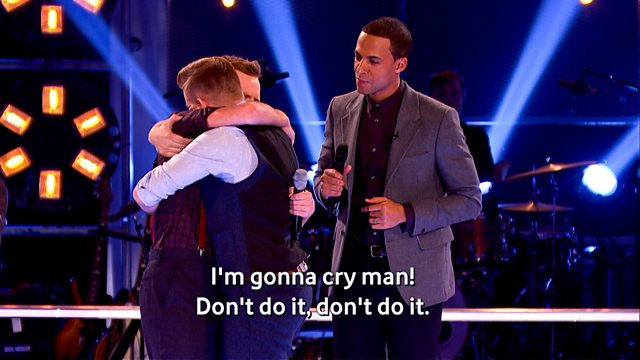 Iesher Haughton vs Femi Santiago performed a marvellous duet, but then Femi did his own solo performance especially for Kylie after Will put Iesher through. It worked, as Kylie opted for the steal, although she later claimed that she was always holding out for Femi, the serenade was just the icing on the cake! Can't help wondering what it must be like to be Mrs Femi – dreamy!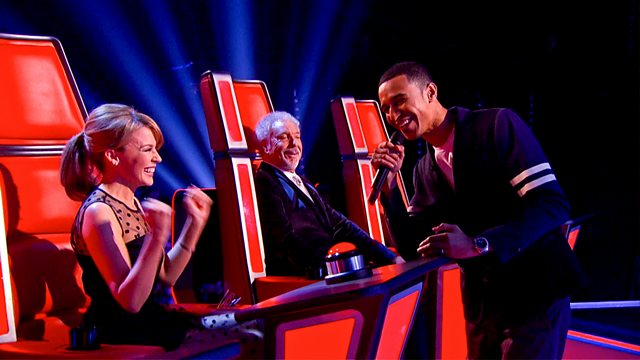 Despite the fact that neither of them are 22, Georgia and Leverne Scott-Roberts put in an energetic performance that saw Georgia safely through to the Knockouts. Jade soon followed them, seeing off twin duo Gemyni with a Britney number, before Elesha Paul Moses went up against Gary Poole. This was Elesha's second year of Battles but sadly once again she lost out as Gary went through – perhaps it'll be third time lucky next year?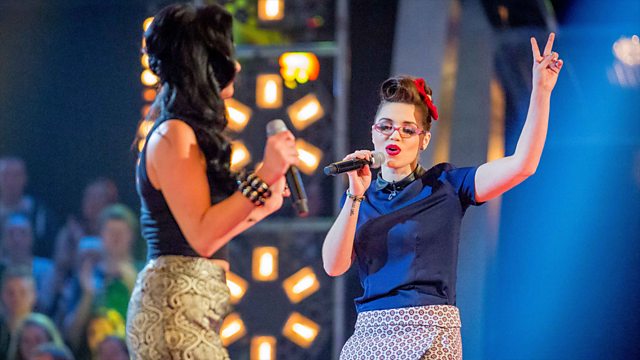 Luciee Marie Closier and Jazz Bates Chambers closed the show with a dramatic showdown. They did a proper battle, with grenades and everything (well ok, they sung Bruno Mars 'Grenade').  Ricky was momentarily stumped, but then chose Jazz and Luciee's experience on The Voice came to an end.
So that's the Battles done and dusted.
What did you think? Did the right people go through? If you were playing along on the app we noticed that quite a few of you disagreed with the coaches! It's not too late to download the app so you can playalong on Saturday.  And of course, there's plenty of juicy goodness in there to keep you occupied between shows, including the Trivia Quiz and the Latest section with news, galleries and clips.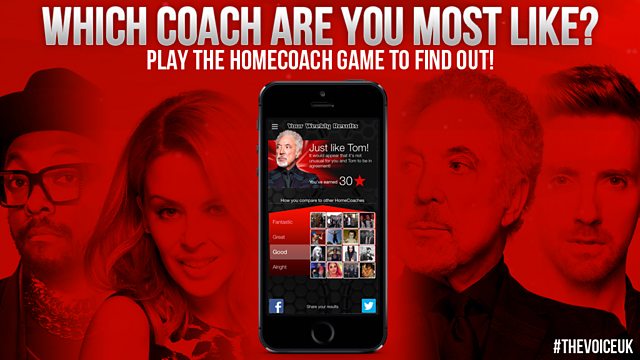 And don't forget to join in with the chat on facebook, twitter and our other social media platforms and let us know what you think!
The Voice: The Knockout Weekend:
Saturday 15th March, 7.15 pm
Sunday 16th March, 7.45pm