Since Matt discovered her affair, lots of you have been champing at the bit for philandering Lilian to get her comeuppance. Kim Durham, who plays Matt, reckons that Matt is hungry for Lilian to confess. But what would he do if she did?
She had the perfect opportunity in Friday's episode.
Take this scene in your own fantasy direction for a bit of Bank Holiday fun: high emotions, tears, unexpected revelations, escaped farm animals - whatever takes your fancy...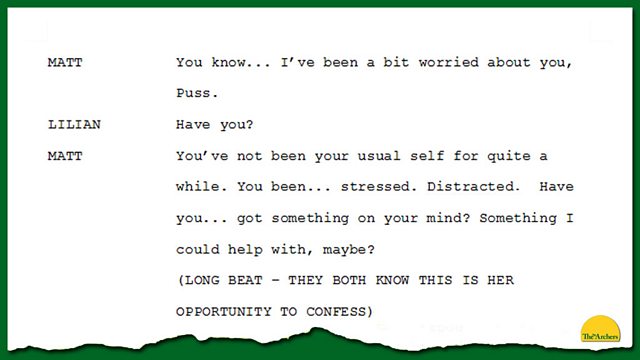 This is a fantasy feature - just for fun.