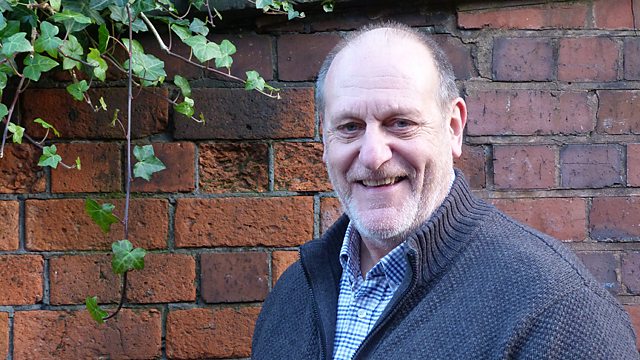 David Troughton (Tony Archer)
There's a big change afoot at Bridge Farm. Having played the part of Tony for more than four decades, Colin Skipp has decided to retire on health grounds. David Troughton (pictured above) will take on the role from 7 January.


David is an enormously experienced actor. As well as numerous television appearances, his illustrious stage career includes leading roles in the Royal National Theatre and Royal Shakespeare Company.
Archers editor Sean O'Connor paid tribute to David's predecessor: "We're so sorry to say goodbye to Colin Skipp, who has been at the core of The Archers family for so many years. He has created a vibrant, warm and iconic character. He'll be hugely missed by everybody working on the programme and, I'm sure, by listeners too. However, we're thrilled to welcome David Troughton to fill Colin's wellies and very excited to see where he and the writers will take Tony and the Bridge Farm Archers in the future."
Colin said: "I'm sorry to be leaving The Archers after more than 40 happy years in the programme. But sadly ill health has made it extremely difficult for me to continue playing Tony. While at 60 years of age, Tony quickly recovered from his heart attack, I had more problems at 74 coping with several real-life heart attacks, resulting in major heart surgery.
"I shall miss my trips to Ambridge, working with a superb cast, directors, everyone in the office and studio – and my lovely radio family, Pat, Louiza and Tom. However, I'm looking forward to spending time with my own wife, daughter, son-in-law and granddaughter. I send best wishes to David Troughton, the new Tony, and hope the part will give him as much pleasure as it gave me."
David has been thrown in at the deep end but took a moment during a busy recording schedule. He said: "This came totally out of the blue but I was extremely pleased and privileged to be asked to take over such an important part in the longest running series in the world. I wish Colin all the best in his retirement and I'll do my very best to fill his muddy wellington boots.
Tony - storylines


As Tony, Colin Skpp has starred in numerous memorable storylines. He was something of a lad-about-Ambridge in his younger days. But he found stability with Pat, until she became more politically aware in the 1980s - famously cancelling his Daily Express for The Guardian and becoming involved in the women's movement and CND. Tony's suggestion that they convert Bridge Farm to organic production gave them the common purpose that salvaged the marriage.
Tony's most dramatic moment was when he discovered the body of this son John after a tractor accident in 1998 (audio clip below). More recently, he has fought hard not to be sidelined by younger son Tom over the future direction of the farm.
Some memorable performances from Colin Skipp as Tony Archer:
Tony discovers John after the accident (Feb 1998)
Tony can't be happy that Helen is pregnant (May 2010)
Tony meets his new grandson Henry (Jan 2011)
Colin and Pat discuss being in The Archers. Includes how the big scenes are the easiest to play, and meeting the business end of a dairy cow.


Patricia Gallimore and Colin Skipp discuss who wears the trousers in the relationship between Pat and Tony Archer and how they bring to life ordinary events in the drama.

David Troughton - credits

David's television appearances include Outnumbered, New Tricks, Holby City, Casualty 1909, Doctor Who, Jericho, All the King's Men, Madame Bovary, The Last Detective, Midsomer Murders, Sharpe's Rifles, Sharpe's Eagle, Trevor's World of Sport, Drop the Dead Donkey,Bob Buzzard in  A Very Peculiar Practice, The Winslow Boy, Cider With Rosie, and Stan in The Cafe.
David is an Associate Artist of the Royal Shakespeare Company, for whom his credits include Bottom in A Midsummer Night's Dream, Kent in King Lear, Ross, the Porter and Duncan in Macbeth (not in the same production), Caliban in The Tempest, Bolingbroke in Richard II and the title roles in Henry IV Parts One and Two and Richard III, for which he received the Globe Theatre Best Actor Award.
For the National Theatre his stints have included Don Juan, Sergeant Musgrave's Dance, Martin in Fool for Love, Captain Hook in Peter Pan, George in Playing With Fire, the Duke in Measure for Measure and Uncle Harvey in Season's Greetings. 
The son of Patrick Troughton, David has played his father's role in Doctor Who audio adventures.
David is a cousin of Judy Bennett, who plays Shula Hebden Lloyd. And In a strange coincidence, in The Archers Tony and Shula are also cousins!

Keri Davies is an Archers scriptwriter and web producer.

Learn more about Tony – and David Troughton – in our Who's Who