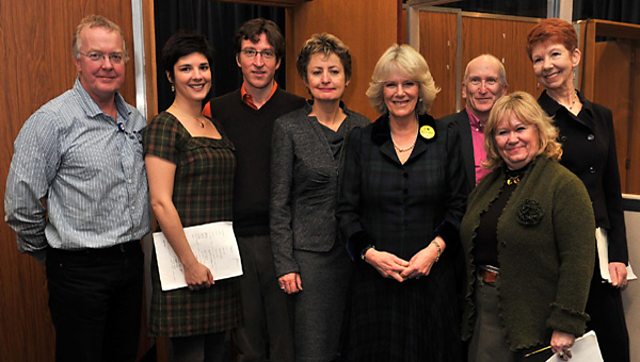 On the day of her appearance on-air in The Archers, the Duchess of Cornwall visited the home of the programme, at The Mailbox in Birmingham.
She spent two hours meeting BBC staff, Archers cast members and scriptwriters.
Her Royal Highness plays herself in the programme, as the president of the National Osteoporosis Society. She has supported the charity since 1994 and became president in 2001. Her appearance coincides with the charity's 25th anniversary.
Her scenes were recorded in December at Clarence House, so this was the first time she had visited The Archers studio.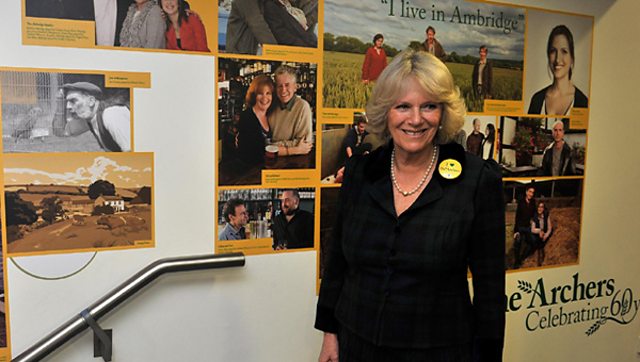 The Duchess viewed a pictorial timeline of Archers history

Helen Monks (Pip Archer) presented her with a bound copy of tonight's script, signed by members of The Archers cast, writing and production team.
Hedli Nicklaus (Kathy Perks) gave her a selection of souvenirs from the official fan club Archers Addicts.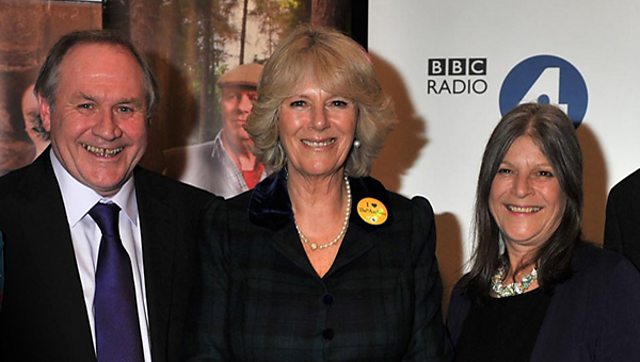 Trevor Harrison (Eddie), Duchess of Cornwall, Rosalind Adams (Clarrie)

Before cutting a celebratory cake, the Duchess said how enjoyable it had been to meet everybody and put names to faces. She thanked The Archers for the enjoyment it had given her for over 30 years. 'I couldn't do without it', she said. 'There have been many times when I've switched on The Archers and felt a lot better.'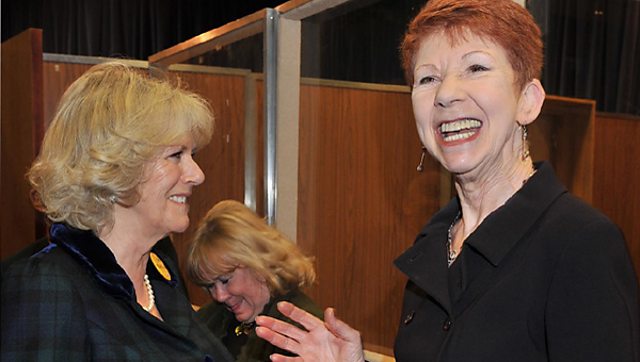 The Duchess of Cornwall and Carole Boyd (Lynda Snell). In the background, Sunny Ormonde (Lilian Bellamy)

After wishing the programme the best for the next 60 years, she thanked Archers editor Vanessa Whitburn for her appearance - although she joked that she was not looking forward to hearing her performance.
Keri Davies is an Archers scriptwriter and web producer
Main picture shows the Duchess of Cornwall in The Archers studio. (l-r) Graham Blockey (Robert Snell), Jasmine Hyde (Leonie Snell), Roger May (James Bellamy), Vanessa Whitburn (Archers editor), HRH Duchess of Cornwall, Kim Durham (Matt Crawford), Sunny Ormonde (Lilian Bellamy), Carole Boyd (Lynda Snell)
Video coverage from The Telegraph in which the Duchess meets her namesake, Archers archivist Camilla Fisher
Information on osteoporosis from NHS Choices
Osteoporosis information from Age UK