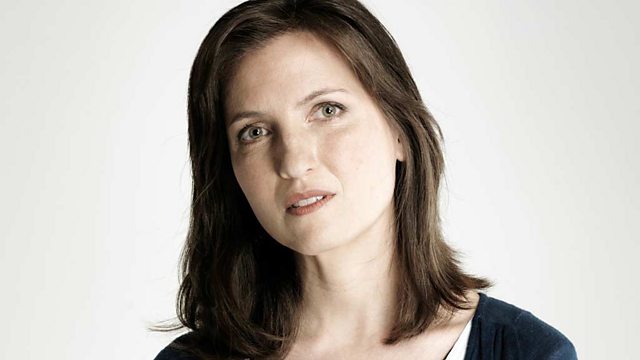 Louiza Patikas (Helen Archer)
Darrell's attempt on his life will have brought back memories for several Ambridge residents. Tragically, Helen's first proper relationship culminated in the suicide of her partner.

In August 2001, Pat and Tony Archer were perturbed when their daughter Helen (then 24) revealed that she was in a relationship with a much older man, Greg Turner. The gamekeeper for Home Farm and the Berrow Estate, Greg was a reserved and secretive man. It was some time before he confessed to Helen that he was divorced. His estranged ex-wife Michelle and two daughters, Sonja and Annette, were living in France. It was even longer before he admitted that he'd had a vasectomy.

Despite these bombshells, Helen persisted with the relationship. She supported Greg when Annette got in touch, leading to Greg visiting them in France on a few occasions. His instinctive secrecy led to problems when, on his return from the first visit, he didn't mention that Michelle had spilt up with her boyfriend. But nonetheless Helen moved into Greg's cottage in October 2002. 

Life with moody Greg wasn't easy. He was in constant conflict with his bosses, Brian Aldridge and Matt Crawford, and brought his problems home. And despite Helen's best efforts he badly mishandled things when Sonja and Annette visited over Christmas 2003. 

Things worsened when Jack Woolley was injured at a shoot the following March. Greg's dour mood sank into a genuine depression but he refused Helen's suggestion that he see a doctor.

The situation came to a head in April. Brian wouldn't allow Greg's request for time off so he could try to mend things with his daughters. In the middle of the row, Greg summarily quit his job. In an angry altercation about it, Greg pushed Helen, bruising her back.


Greg pushes Helen (Apr 2004)
Despite this, while Greg was in France, Helen pleaded with Brian to keep the job open. But when Greg returned, things were even worse. Michelle wanted him to have no more contact with the girls. And, furious that Helen had interceded with Brian, Greg nearly became physical again. It was too much for Helen, who moved out. 

As isolated Greg went into a decline, his fellow gamekeepers George Barford and Will Grundy did their best to support him. And for a while it looked like their efforts were working. Greg eventually tidied up his place and claimed he'd applied for a job in Suffolk. He gave Will his blessing over applying for Greg's old job.


Helen's last message to Greg - which he never heard
But these actions were Greg putting his house in order before he put an end to his troubles. On 7 May 2004, Will found the cottage locked. Greg's dog Mitch was inside, as were two notes, one for Will and one for Helen. Fearing the worst, they searched the area. 
Brian found Greg in the nearby shepherd's hut. He had shot himself.
Keri Davies is an Archers scriptwriter and web producer.
Sources of support for depression and suicide