Fantasy Archers - It's Ambridge, but not as we know it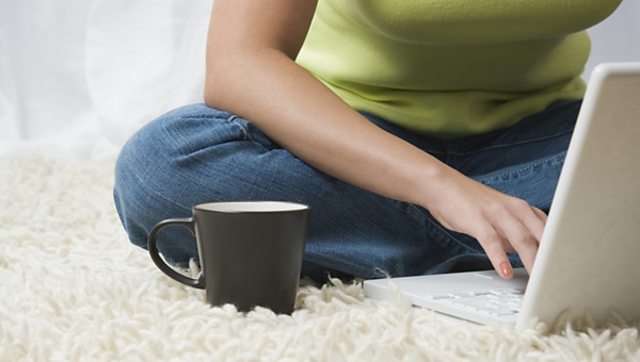 Ever wondered what Brenda could do with her newfound cooking prowess? Or what would happen if John Archer's son, Rich, came back to Ambridge? Should Tom watch his back? Should Rich be worried?
And how would Pip cope if her parents' stopped listening to all her brilliant ideas?
You'll find the answers in Fantasy Archers on the message board; the listeners' alternative take on life in Ambridge.

Brenda's success in helping Tom to develop pork-based recipes for the ready meals market encourages her to send in her application for Masterchef. In it she boasts that her "pork sorbet is to die for..."
...Can you tell us about cooking experience: How long have you been a chef?:
3 months.
Which chef would you like to work for?:
There are /other/ chefs?
If you had your own restaurant what kind/style of food would you make?:
Pork based food.
Is there anything you will not cook? (allergies/religion):
Anything that's not pork.
How confident are you that you will be able to cook under pressure of TV cameras?:
See radio experience above. I'm unflabbable - I mean, unflappable...
Read Brenda's completed Masterchef application, ghost-written by Lady Macbeth

Is Tom Archer about to get his just desserts? After the huge success of his "cunning re-brand", and cruel treatment of his dad - "Heart Schmart... I've got an entire empire to build. The least you can do is spivel the grouting with a toothbrush." - he gets a visit from "four large gentlemen and a teenage boy"...
The men moved closer. "Tom Archer?" said the youth.
"That's me - Tom's the name, Pork's the game. Might I ask who you are?"
As they closed on him, raising their previously concealed baseball bats, the biggest, meanest and ugliest one said: "Let's just say, we're friends of Tony's..."
Read the full story, Bangers and Mash by tisviv

Is there a Greek Tragedy in the making at Bridge Farm?
Dear Kylie, those Greek Tragedies can be very confusing. Here is a synopsis.
... Act 3
Shocked by Moniyus' close encounter with death the family are temporarily reunited, Hellenic and Pigaelus agree that their brother's child can return to the kingdom. But when he arrives, Hellenic fears that he will compromise her child's inheritance so again allies herself with Pigaelus against their parents. They hatch a plot to kill the boy with poisoned food at a celebratory feast...
Read Acts 1, 2 and 3 in Dear Kylie by Vicky S

And I'll finish with a deleted scene set at Brookfield Farm where, in a break with tradition, Pip is having a problem trying to get her parents' attention...
PIP: Mum, Dad, I know the farm's on its uppers and your marriage is on the rocks, but if you could just listen to me constantly for about an hour I'll show you the facebook page I made for Hassle the Hassett Hills celebrity lamb.
RUTH: Ooh nooo pet, I knoo you mean well, but I just haven't got time to listen to you noo, ah've got to burst inta tears aboot the coos...
Read the full scene in Deleted Scenes: click here for Hassle by Minihohum

Visit Fantasy Archers on the message board and you'll also hear from Lynda's Llamas, little Henry ("WAAAAAAAH") and the secrets that Vicky Tucker tells only to her teddies. And if you're so inspired, you can add your own parody too.

Tayler Cresswell is host of The Archers message board.