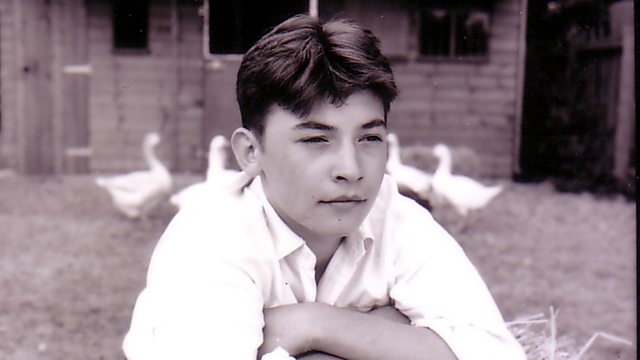 John Archer in 1987 (Sam Barriscale)
John Archer
We remember Pat and Tony's deceased son, John Archer.
John was born on 31 December 1975, the oldest son of Pat and Tony Archer.
John and Sharon
In 1990, Pat took pity on 18 year-old Sharon Richards and her baby, Kylie. (The father was local villain Clive Horrobin, who was showing no signs of supporting his daughter.)
Pat offered Sharon work in the dairy and lodgings in the caravan in Bridge Farm's yard. 14-year old John was immediately smitten by this worldly-wise hottie.
Sharon had no qualms in exploiting the lad until he left for Brymore, a specialist agricultural boarding school. But when John returned three years later, they started a passionate relationship.
The knicker incident
By summer 1994, Pat's liberal credentials were being tested by the way Sharon seemed to be mapping out a future with her son. On her return from a holiday with Tony, Pat was furious to find a pair of Sharon's knickers in the marital duvet.
Things came to a head when John was giving Sharon a driving lesson (illegally, as he was under 21). She collided with another car, driven by John's grandmother Peggy Woolley. John flounced out from the resultant row with Pat and moved in with Sharon and her little daughter Kylie.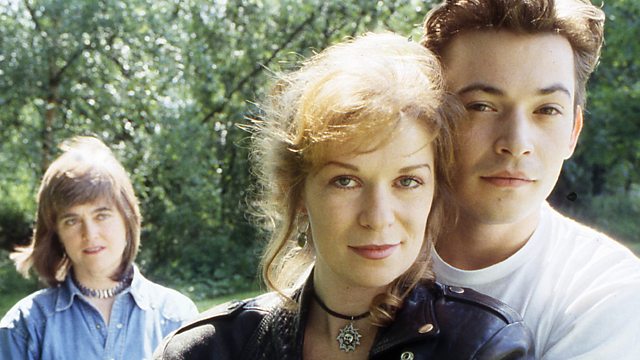 Pat, John and Sharon
Playing House
John loved playing happy families. But Sharon was quickly frustrated by his naiveté about the hard realities of running a household on a low income. When John proposed, gleeful at the prospect of putting his parent's noises out of joint, it summed up their different takes on life and their relationship.
Sharon left for Leeds. In denial, John tried to stay on in the council house. But by Christmas 1994, he was forced to move back home.
Hurting Hayley
Damaged John embarked on a series of one night stands. But one of them had a strange stickability. By summer 1995, lively Brummie Hayley Jordan (now Tucker) and John were an item. By 1997 they were living together in April Cottage. And the course of Ambridge history might have been very different, if Sharon hadn't returned to the village that summer.
The power of John's first crush proved irresistible, and he quickly became embroiled in a clandestine affair. John thought he was in control, but Sharon had the whip hand , often 'borrowing' money from him for rent and other expenses.
On 11 November 1997, John took advantage of Hayley being booked for babysitting, inviting Sharon to April Cottage for an evening of illicit pleasure. But the babysitting was cancelled. Hayley returned and caught Sharon removing John's shirt. She left immediately.
Sharon wasted no time in moving in on John. But he soon realised the pearl he had lost in Hayley. When Sharon reserved an expensive bike in his name as Kylie's Christmas present, it was the last straw. After Christmas, he asked Sharon to leave.
John's pigs
In 1993, when John was 17, he surprised his parents by buying four piglets from Phil Archer's pet sow Molly. He took the piglets to pork weight and kept the meat from one of them to sell himself. His pork baps were soon a regular treat at village events.
In September, with a loan from Peggy, John bought a litter of 10 piglets from Neil Carter. Somewhat to his parents' scorn, he planned to raise them to Conservation Grade, which they saw as very inferior to the organic status of the rest of the farm. So John used Neil's fattening pens at Willow Farm.
By 1996, John was raising Gloucester Old Spot pigs to organic standards on Bridge Farm land. He started with 20 porkers, funded by a £6000 loan from the bank. But had difficulty in sourcing this rare breed, so in January 1998 he persuaded Neil to start supplying him with weaners.

A tragic ending

With no Sharon and no Hayley, miserable John dragged himself through a bleak January and February. After a dreadful Valentine's day, he asked Hayley to dinner at the flashy Mont Blanc restaurant. They got on well. But over-keen John ruined the night when he asked Hayley to marry him. It was too much, too soon for Hayley, who turned him down.
Bleary from a night of despair, John was late for work the next day (25 February 1998). He and Tony rowed about a fence John hadn't repaired and the over-heating tractor that Tony hadn't mended. So John took Tony's vintage Ferguson tractor out to do the repair.
John never returned. Later that day, Tony found him dead, under the overturned Fergie.

John lives on

What John and his family didn't know was that Sharon had taken with her the ultimate souvenir of their ill-starred affair. She named her son John (he likes to be known as Johnny) after his impetuous, imperfect but fascinating father.
Tony discovers John after the accident (Feb 1998)
Tom takes the baton
When John died, his younger brother
Tom
(then known as Tommy) couldn't bear to lose the business that John had worked so hard to develop. He took the pigs on, initially with Hayley's help, and the memory of John still drives and haunts him today.
Keri Davies is an Archers scriptwriter and web producer.
Read the full history of Bridge Farm, including how Tom developed the pig business
Learn more about  Pat, Tony, Johnny, Peggy, Hayley, Neil and Tom  in our Who's Who