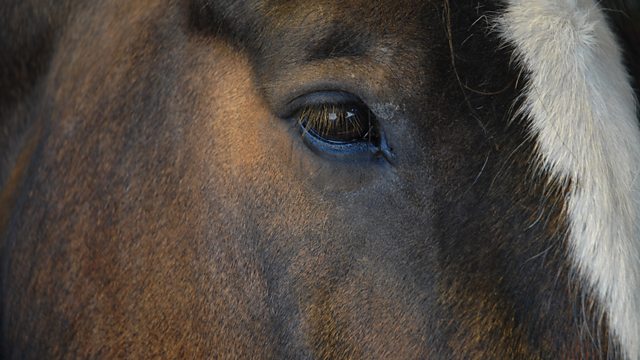 On her wedding day, Kirsty will be taken from Lower Loxley to St Stephen's in Ambridge in a haycart pulled by Lower Loxley's Shire horse, Cranford Crystal.  
In case you've forgotten about 'Crannie', here's a little reminder.
It started in 2007, when Lower Loxley hosted a Shire horse display. Nigel Pargetter immediately thought that they should have a heavy horse of their own. To his surprise, Elizabeth quickly agreed.
Nigel took advice from their rare breeds specialist Toby, who'd had experience with heavy horses. He then did a short course. Nigel learned to fit the harness and plough set, and got the hang of traditional ploughing.
In November, Nigel bought Cranford Crystal, a four year old Shire filly. She was almost 17 hands, a gentle giant with a placid temperament and  wonderful feathered legs.
Crannie was not simply to be a visitor attraction, though. She hauled timber in the woodland, and to the biomass boiler that the Pargetters later installed. She was also used for hoeing between the vines that produced Lower Loxley wine. Joe Grundy would often visit to offer advice.
In 2008, Nigel bought a 1940s hay wagon. This is to be Kirsty's wedding transport.
Keri Davies is an Archers scriptwriter and web producer.