Alice's "starter marriage"?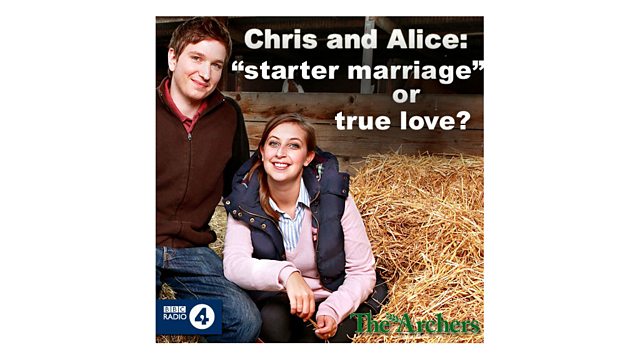 When Alice and Chris surprised their parents with news of their Las Vegas marriage, Brian and Jennifer weren't best pleased. (Susan was delighted!)
Here's Brian and Jennifer's reaction in a conversation broadcast on 2 August 2010.
Brian Aldridge discusses his daughter's marriage to Chris Carter
Is Brian right? Do you think this is a "starter marriage" for Alice?
Tayler Cresswell is The Archers social media host