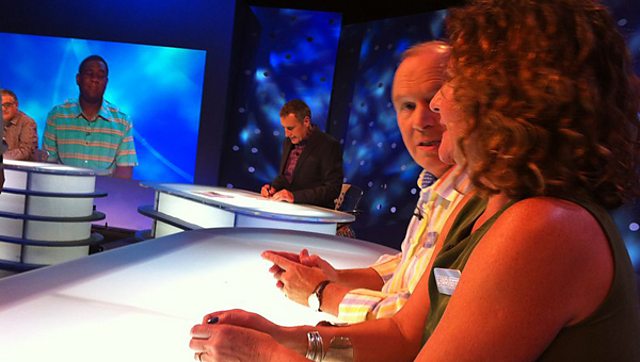 My thanks to Tim Bentinck (David Archer) for these photos, taken at BBC Scotland's headquarters where a team of Archers actors took on the Eggheads in the popular BBC Two quiz series of that name.
As well at Tim, the team comprised Charlotte Martin (Susan Carter), Rachel Atkins (Vicky Tucker), and Andrew Wincott (Adam Macy). It was captained by Charles Collingwood (Brian Aldridge).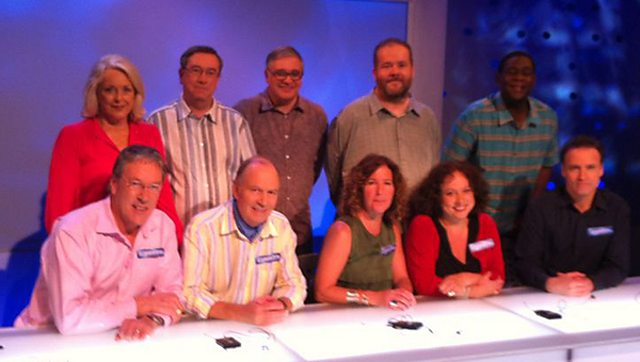 We're told that the programme will air shortly before Christmas (we'll announce the date here) but the result is a firm secret.
It's been a quizzical time for Tim, who was also approached by his alma mater, the University of East Anglia, for a University Challenge team. Sadly didn't work out - but he does have a Celebrity Mastermind appearance coming up!
Keri Davies is an Archers scriptwriter and web producer.



Main picture shows Charles Collingwood (Brian) and Charlotte Martin (Susan). Second picture shows the two teams. Images used with permission.





Learn more about David Archer and Tim Bentinck in our Who's Who