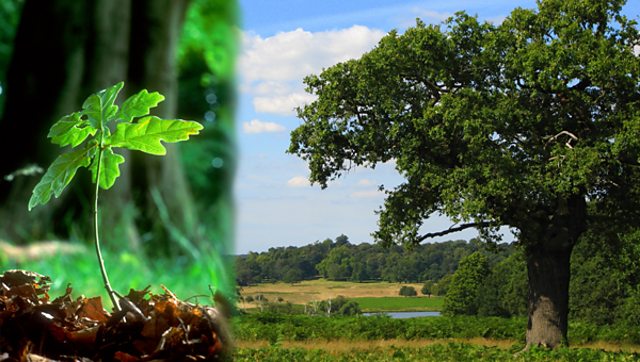 Today an oak sapling is planted in St Stephen's churchyard to celebrate the Queen's diamond jubilee. This is part of a nationwide project by the Woodland Trust. Rhiannon Bates of the Trust explains the background to the scheme.
Royalty is once again coming to the village of Ambridge, with residents choosing to plant a Royal Oak sapling, mirroring the actions of people across the UK this February to mark 60 years since Queen Elizabeth came to the throne.
Her Majesty The Queen is the only British monarch other than Queen Victoria to celebrate a diamond jubilee. By planting a tree grown from an acorn gathered from a royal estate, the village will have a lasting, living memento of this historic occasion which will also benefit wildlife for years to come.
The Royal Oak sapling is part of the Jubilee Woods Project, which aims to plant 6 million new native trees throughout the UK. The Ambridge sapling will be one of the first to be recorded in a new online Royal Record of Tree Planting. This book will record all celebratory Jubilee trees planted in 2012. Bound copies will be gifted to the Queen and the British Library at the end of the project, as a lasting record for future generations.
The average oak lives to be about 1,000 years old. This tiny sapling could live to see 14 generations of Ambridge residents!
Keri Davies is an Archers scriptwriter and web producer.
Information on the Jubilee Woods project
Picture shows an oak sapling and a full grown oak tree. Used with the permission of The Woodland Trust