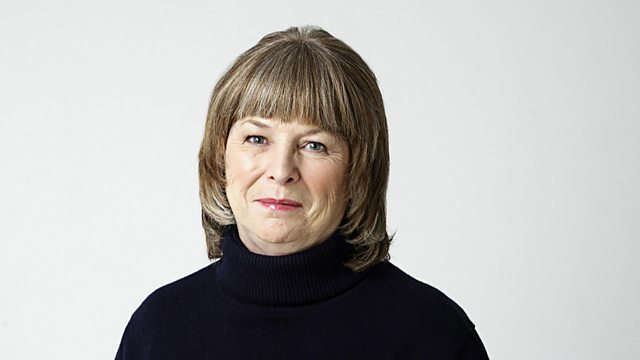 Heather Bell (Clarrie Grundy)
Heather Bell will return to The Archers next month to reprise the part of Clarrie Grundy - over 30 years after she created the role. Many listeners (including me) still have fond memories of her portrayal of the part.
Heather will take over from Rosalind Adams, who retired last year after 25 years in the role.
Since then, Clarrie has been referred to on air but not actually heard. Heather will first appear as Clarrie on Sunday 10 February, at Will's 30th birthday celebrations (a script which I wrote, as it happens).
Heather Bell
Heather originally joined the cast in 1979 when Clarrie's father Jethro Larkin took a job at Brookfield Farm and moved the family to Ambridge.
Heather has wide experience in radio, television and theatre, She's worked in repertory companies all over Britain, in London's West End and has played many leading roles on Television.
Her radio career began at drama school where she was a runner up in the BBC Carleton Hobbs Award for radio drama. She was later was cast as Mercy O'Callaghan, Tracy's au pair, in the long running serial Waggoner's Walk. The part of Tracy was coincidentally played by... Rosalind Adams!
Heather said: "I am really excited to be returning to Ambridge, catching up with old friends - will we even recognise each other after all these years? - and working with such a great team again. At the same time, I'm quite terrified about stepping back into Rosalind's big shoes and living up to the task of making sure I stay true to Clarrie for all those discerning Archers listeners.
"Clarrie has always been a fun part to play, and even though as people we are totally different, I perhaps feel closer to her now that I am a grandmother myself, so I'm looking forward to meeting my radio grandchildren, my sons of course, and I can't wait to work with those two talented daughters-in-law".
Archers editor Vanessa Whitburn said: "We are delighted that Heather will be returning to Ambridge with all her skill and enthusiasm for the part. We were set the challenge of finding an actress who could continue with the great work that Rosalind Adams has done down the years, ensuring Clarrie retains her special place in listeners' affections, and we are incredibly lucky to have tempted Heather back."
Keri Davies is an Archers scriptwriter and web producer