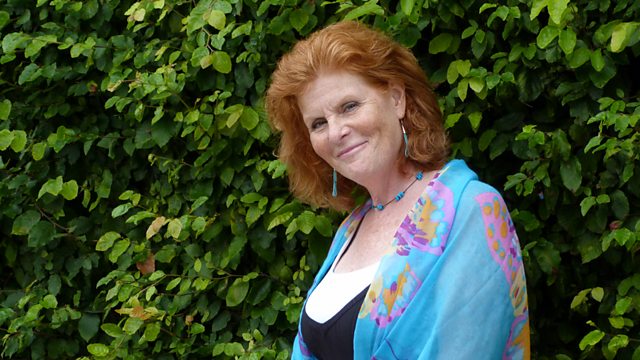 Buffy Davis (Jolene Archer)
Jolene and Eddie have been reminiscing about Jolene's time as the Lily of Layton Cross. What?! You might well ask...

In March 1981, it looked like Eddie Grundy was about to propose to Clarrie Larkin. But the moment was interrupted by a phone call from British country music performer Jolene (real name Doreen) Rogers. She invited Eddie to make a tape with her, under the name of Big Eddie and the Lily of Layton Cross.

Jolene wore a blonde Dolly Parton wig, clothes of fringed buckskin and white leather cowboy boots. She had a mock American accent, and was rather top heavy. Clarrie feared that she had a love rival.

Jolene's father was a butcher in Layton Cross. She sang and played keyboards and claimed to have met Crystal Gayle.

In spite of Clarrie's worries, Jolene had a boyfriend, guitarist Wayne Tucson. Later that year Jolene and Wayne set up a recording without Eddie and went off with his share of the takings, so Eddie was bust.

In 1984, Jolene and Wayne split up and she and Eddie started duetting again. The first time she threw Wayne out she wrote a song: Never Ever Again.

Fallon

But early in 1985 Clarrie noticed that Jolene's clothes were very tight. Soon Jolene announced she was pregnant. The father was Wayne and they were to be married. Fallon was born in June.

In 1991 Eddie tracked Jolene down for his 40th birthday celebrations. She was living in Huddersfield with a bass player called Charlie.

1996 saw Jolene's return to Ambridge and the formation of a new band, the Midnight Walkers (named after the Patsy Cline song Walking After Midnight). She still wore rhinestones when she was performing, but had gone back to her natural brunette and was less, well... tarty.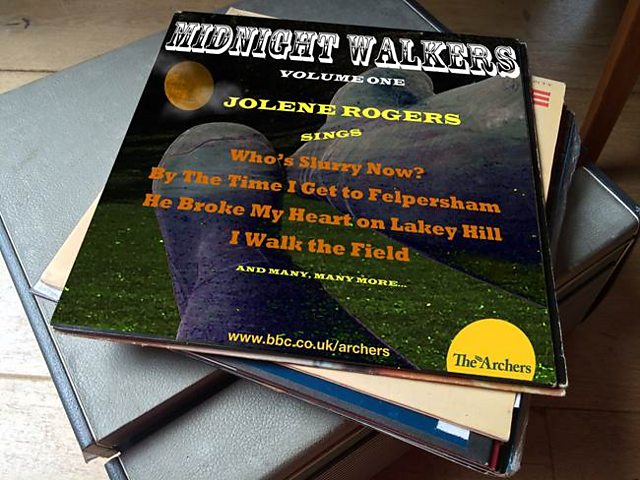 Jolene Rogers' 1990s band Midnight Walkers


The band didn't last. In 1997, Jolene took a line dancing course and was working out. At the gym she met publican Sid Perks. But that's another story...


Buffy Davis and Richard Attlee discuss Jolene and Kenton's engagement and relationship


Keri Davies is an Archers scriptwriter and web producer.