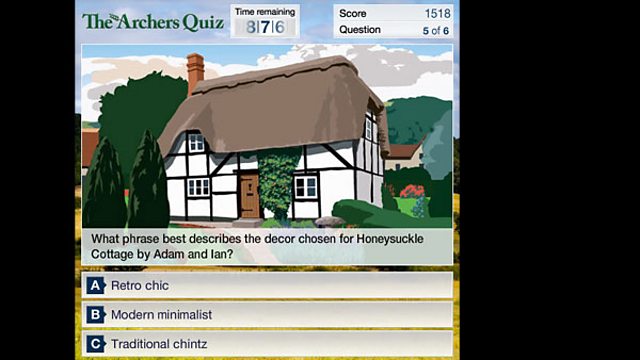 Today we launch a brand new Archers quiz.
Quizzes have been part of The Archers website since 2000, but the new quiz offers many new features for listeners who want to test their knowledge of the programme:
Audio clips - taken from past episodes
Images - of characters and locations from the programme (but if you'd prefer not to see the pictures, you can switch them off)
Share your results with your friends and challenge them to do better
Get your scores on the leaderboard and see how your Archers knowledge compares with other listeners
Play the quiz via your Facebook page

The Archers Quiz draws questions from the programme's full 60 year history, with an emphasis on the past ten years.
If you are a relative newcomer to The Archers, then try the "Topical" option in the Lakey Hill Climb quiz. This is bang up to date, with questions on the past six weeks in Ambridge.
We'd love to hear what you think about the new quiz. Do give us your comments using the box below.
Keri Davies is an Archers scriptwriter and web producer