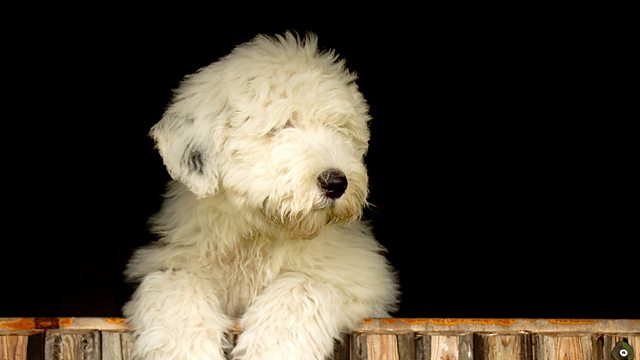 Old English Sheepdog
Poor Baz. And poor Grundys, as Ed's unintentional action drives another wedge between him and Will. This isn't the first time that an Ambridge farmer has shot a dog belonging to someone he knows. It happened in the 1980s to Mike Tucker and Caroline Sterling (then Bone). 

In May 1984, Caroline brought an pedigree Old English Sheepdog puppy to live with her at Grey Gables. Charlie was a lot of trouble, chewing her clothes, vying with
Jack Woolley
's dog Captain, and even knocking over the sweet trolley in the restaurant.
Meanwhile, Mike Tucker was having problems with dogs on his land, where he kept 50 ewes. In July, he heard that five sheep had been worried to death in Edgeley. He started to carry a gun with him.
On 17 July, Charlie swam across the Am in the Country Park, and got out onto Mike's meadow. Mike fired and Charlie was injured in the hindquarters and back. The police questioned Mike on suspicion of criminal damage, although he insisted he was taking reasonable action to defend his sheep. 
After a month, the police confirmed that Mike would not be prosecuted. Caroline pursued him for her costs in the Small Claims Court. And Charlie went to live with Caroline's parents in Darrington.
Keri Davies is an Archers scriptwriter and web producer.
Learn more about Mike, Caroline and the actors who play them in our Who's Who.

The legal position on dog walking and shooting dogs from: