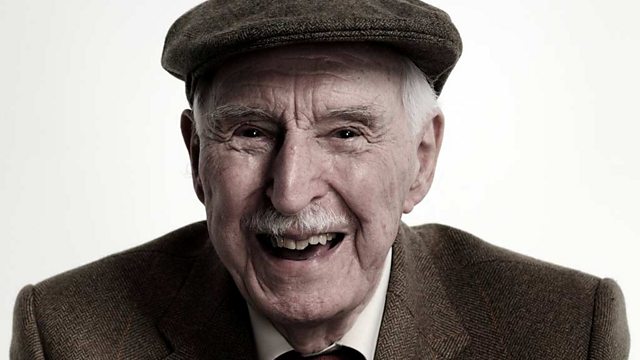 Arnold Peters (Jack Woolley)
The eventful life of Ambridge's most powerful businesman. 
1919 Jack Woolley was born on 19 July in the Birmingham suburb of Stirchley. 
1939 - 1945: During the war Jack was a fire warden in Stirchley. He didn't fight because he had a bad chest which made him unfit for the army. At the time he was mortified but later realised he was one of the lucky ones.

1957: Jack's first wife died. They had no children. 

1960s - Unhappy match

1962: Having been successful in business, Jack Woolley bought Grey Gables Hotel and Country Club. He moved into Ambridge Hall.

1963: Jack gave a job to fellow Brummie and Ambridge newcomer Sid Perks. When Sid and his first wife Polly were married, Jack lent them a car for their honeymoon. 

1965: Jack married glamorous widow Valerie Trentham. Jack and Ralph Bellamy went into partnership, buying the Grenville Estate, which included Arkwright Hall. As a pushy incomer, he quickly upset the old establishment. Jack suffered his first heart attack. 

1966: John Higgs started work as Jack's chauffeur. Valerie started a series of affairs 

1967: In July, Jack legally adopted Hazel. In December Valerie left him, Hazel staying in Ambridge 

1970s - Riding high

1972: In a big expansion of the Woolley empire, Jack became owner of the shoot, opened the golf course in the Country Park and bought the village shop. 

1973: Jack's health was suffering and the doctors warned him he might suffer another coronary if he didn't ease up. So he decided to drop all interests outside of Ambridge and put his personal assistant - Peggy Archer - in charge of business connected with the Country Park. Persuaded by Hazel, Jack sold Ambridge Hall to Laura Archer and moved into Grey Gables. In May there was a robbery at the hotel. Hazel was tied up and gagged and Jack, seriously injured, did not regain consciousness for a several days. In July, Valerie unexpectedly turned up, wanting a divorce. Jack suffered another heart attack and was confined to Grey Gables until he felt able to take his first walk in October. He was only 54 years old. Worried at the prospect of Valerie taking half of all he owned, Jack took a cruise in the Caribbean, needing time to think. Hazel went to stay with friends in London. 

1974: Valerie wrote to say she wanted the divorce proceedings speeded up and that she didn't intend to take half of everything. The divorce petition was heard in July. The next day Jack asked Peggy to marry him. She refused and resigned from her job at Grey Gables. When the divorce became absolute, Jack told Peggy that he had no intention of re-marrying but he hoped they could be friends. 

1975: Jack and Ralph Bellamy became joint owners of a racehorse called Grey Silk. 

1976: A garden centre opened at Grey Gables, managed by Tom and Pru with Higgs as general handyman. Jack was elected to the parish council. Peggy agreed to work two half days at Grey Gables, but warned Jack off when he interfered in her private life. 

1977: Jack took a fancy to Jane Dexter, a PA from London who organised a sales conference at Grey Gables, but Jane made it clear they were just good friends. 

1978: Jack bought a plot of land in the village from Ralph Bellamy. Despite local opposition, he gained planning permission and built an executive estate, Glebelands. Jack bought Captain, a three month old Staffordshire bull terrier. 

1979: Caroline Bone (now Sterling) came to work for Jack as a hostess/organiser. 

1980s - The warning signs

1983: Jack was elected vice-chair of the parish council. Valerie died and after the funeral Hazel came to stay for several weeks. Jack thought that she was a wonderful daughter but he was in a minority of one. 1984 Trying to rescue Captain from a roof, Jack fell and suffered a hairline fracture of the skull. Hazel didn't even phone. 

1986: When an otter was discovered in the Am, Jack had a hide built and sold copies of Ring of Bright Water and Tarka the Otter in the hotel foyer. Grey Gables was closed over Christmas following three cases of food poisoning caused by rodent infestation. Jack spent Christmas day with Peggy and they reopened for New Year's Eve. 

1987: Jack went into partnership with Brian Aldridge, running shooting weekends. 

1988: Jack collapsed and Lynda gave him the kiss of life. Jack had a pacemaker fitted because of an irregular heart rhythm. While Jack recovered, George looked after Captain. On his return Jack was upset when Captain seemed to prefer George. Feeling his age, Jack decided to take a back seat and appointed Caroline as manager of Grey Gables. 

1989: Jack stood for chairmanship of the parish council. Terry Wogan visited Grey Gables for a celebrity golf tournament. With less to do at Grey Gables, Jack became more hands-on at the shop. His modernisation plans led to Martha Woodford reducing her hours and Betty Tucker taking over as manager. 

1990s - Happy with Peggy

1990: Jack asked Peggy to go with him to the Grey Gables Valentine Ball. On 12 October, Peggy was in the kitchen at Grey Gables, helping out during lunch preparations. Jack very hesitantly asked Peggy to marry him. Later during a stroll in the Country Park, Jack thought Peggy was turning him down again, but she accepted. 


Peggy Woolley remembers her wedding day with Jack (Jan 2014)
1991: Jack and Peggy were married at St Stephen's church. They honeymooned in St. Lucia but sadly Captain died while they were away. In June they moved from Grey Gables into The Lodge.

1992: Former GI Conn Kortchmar returned and tried to woo his wartime love Peggy. Jealous Jack eventually sent him on his way. 
1993: Jack was in the village shop collecting the takings when two thugs with a shotgun burst in. Jack passed out. Clive Horrobin and his accomplice Bruno prevented Betty from calling an ambulance. Once the thugs had left, Debbie called for the ambulance on Jack's mobile. Jack came out of hospital six days later. Both Jack and Debbie suffered panic attacks for some time after the raid.

1997: Jack wrote to the probation service saying that Clive Horrobin should not be allowed to show his face in Ambridge. 
1999: Jack tried to force open a door at the disused Arkwright Hall. It gave way and he fell on to broken glass. Gamekeeper Greg Turner found him and got him to the doctor. The accident prompted Jack to lease the hall to The Landmark Trust. 
2000s - Decline

2001: Arkwright Hall was reopened as a holiday home Jack sold April Cottage to Kathy Perks. 

2003: Against Peggy's better judgement, Kenton Archer persuaded Jack to buy Daphne's Café in Borchester. Kenton became manager of the refurbished Jaxx Caff. Confusion over a party invitation was the first indication that Jack was having trouble with his memory. 

2004: After Grey Gables was refurbished, confused Jack was found wandering the corridors. Various incidents through the year highlighted his worsening memory. 

2005: Peggy finally accepted that Jack should see a doctor about his memory. He did poorly in the tests at the memory clinic in Felpersham and was prescribed medication. Peggy persuaded him it was time to reduce his business interests. Jack sold Jaxx Caff and his shares in The Borchester Echo. The family looked after Jack while Peggy was visiting a friend, and realised the extent of Jack's memory problems. They encouraged Peggy to take Enduring Power of Attorney over Jack's affairs. Jack was resistant but accepted the idea after an unhappy visit from gold-digging Hazel. 

2006: Fallon Rogers interviewed Jack for an oral history project. He remembered the old days clearly but continued to deteriorate, sometimes forgetting close family members. Jack sold Grey Gables to Caroline and Oliver Sterling. 

2007: When Jack's friend Sir Sidney Goodman died he planned to speak at the funeral, but in the end Peggy had to stand in for him. Jack became occasionally aggressive towards Peggy or to wander off. The family offered more practical help and Rev Alan Franks persuaded Peggy to enlist Jack in a day centre. The cricket pavilion was named in Jack's honour. Jack was scared by the bonfire night fireworks, thinking he was back in the war. 

2008: Despite the occasional good day, Jack became increasingly difficult. For the first time he didn't recognise Peggy, and refused to let her into the house. Nonetheless, her daughters practically had to force Peggy into accepting a professional carer for Jack. After a short trial period, Peggy dismissed Maria when she suggested Jack could be sedated at difficult times. When Peggy was hospitalised with a stroke, the family tried unsuccessfully to look after Jack. Peggy was furious when she discovered that they had put him temporarily into a care home, The Willows. On her return from hospital, Peggy unwisely insisted that Jack would come home immediately. She struggled along with secret help from the Grey Gables chef Ian Craig, but eventually had to accept that Jack needed a regular professional carer. Barney started work in December. 

2009: Despite Barney's help, Peggy - still affected by her stroke - found Jack increasingly demanding. Jack received a statue of a Staffordshire bull terrier for his 90th birthday, but didn't realise its significance. He had forgotten Captain. At last Peggy came to the reluctant and painful realisation that she could no longer care for Jack at home. It was time to let go, and Jack went to live at The Laurels.

2014: After continuing decline, but excellent care, Jack died on 2 January.
Keri Davies is an Archers scriptwriter and web producer.
Read about Arnold Peters, who played Jack Woolley