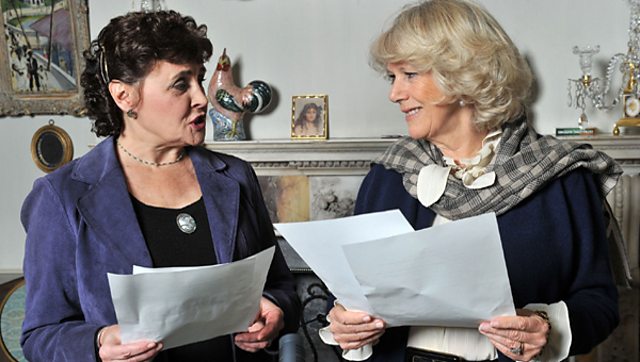 As announced by Caroline in this evening's episode, the Duchess of Cornwall is to visit Grey Gables on 16 February. And we can confirm that the royal visitor will actually speak in the episode.
The brief appearance will be broadcast in two weeks time, on Wednesday 16 February.
Her Royal Highness will feature in the programme in her role as the president of the National Osteoporosis Society. She has supported the charity since 1994 and became president in 2001. Her appearance coincides with the charity's 25th anniversary.
In 'real life', the appearance will take place on the same day as a visit by Her Royal Highness to our studios at the Mailbox. She will meet cast, writers and production team before attending a reception, hosted by BBC chairman Sir Michael Lyons, to mark 60 years of The Archers.
The duchess, a keen Archers listener, first met Archers team members ten years ago. This was at an event at St James's Palace, hosted by Prince Charles, to mark the 50th anniversary of the programme.
As long-standing listeners may remember, this is not the first time a member of the British royal family has spoken in The Archers. In 1984 Princess Margaret made history when she appeared - also at Grey Gables, to Jack Woolley's overwhelming pride and pleasure - in an episode marking the centenary of the NSPCC.
Keri Davies is an Archers scriptwriter and web producer.