Ambridge has played host to a fair few extra marital affairs and moments that have upset the equilibrium of even the most secure relationships.
Here is a selection of adulterous moments. Warning: contains smooching...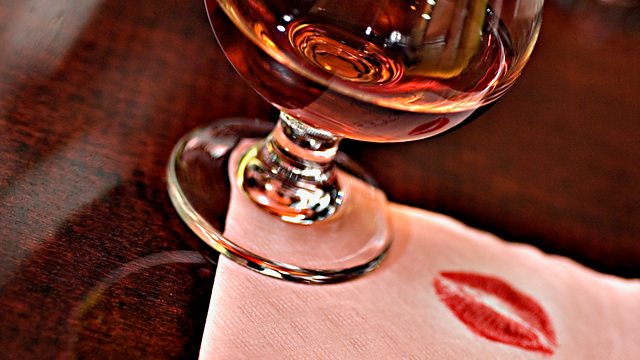 Affair
Helen Archer and Rob Titchener
Rob's line of work didn't endeared him to Helen's parents. But Helen was prepared to overlook this - and his wife Jess – when it came to her feelings for the man himself.
In this clip from 2013, Helen took the initiative:
Helen takes the initiative with Rob (Aug 2013)
Jennifer Aldridge and Roger Travers-Macy
Roger came back into ex-wife Jennifer's life, partly to discuss the welfare of their daughter Debbie, but also to tell Jennifer how much he regretted leaving her. It seems she never stopped loving him.
It's 1992 - Jennifer meets Roger at his hotel and they wander round the grounds quoting poetry before disappearing upstairs together.
In this clip, Jennifer shows her vulnerability and need for Roger - but they are interrupted by a phone call:
Roger regrets leaving Jennifer.
Ruth Archer and Sam Batton
Ruth and David's marriage was in trouble and she found herself falling for farm worker Sam. They grew so close that Ruth considered leaving David, but despite Sam's pleading and promise of a wonderful life together, away from everything, Ruth just couldn't abandon David and destroy her family. 
In this clip from 2006, distraught Ruth runs to Sam, convinced that David is having an affair:
Ruth's convinced David is having an affair. Sam can't stand seeing her treated so badly.
Ruth and Sam's affair comes to a head at a hotel that he's booked for them to stay in.
In this clip, Sam has been waiting and waiting for Ruth to join him:
Sam has been waiting for Ruth - but she has made a decision.
David Archer and Sophie Barlow
Sophie was the love of David's life before Ruth came onto the scene. They were even planning to get married, but agreed to call it off and split up when Sophie decided to focus on her career in London.
In this clip from 2006, they've enjoyed dinner and a chat, and then something happens that throws David...
David goes a step too far - but is Sophie bothered?
Shula Hebden and Richard Locke
Local doctor Richard was living with solicitor Usha Gupta. Single parent Shula Hebden was struggling with her young son's heath. Shula turned to the doctor for help and comfort. Their relationship grew into more. Shula may have suspected her own feelings from the start as she finally rejected the good doctor, turning instead to her true love vet Alistair Lloyd. Shula and Alistair are still happily married but Richard and Usha could not weather the storm. Richard left for Manchester, leaving a hurt Usha in Ambridge. Is it possible that Usha has never really forgiven Shula?
In this clip from 1998, Richard and Shula get close for the first time…
Richard oversteps the mark with Shula (Jun 1998)
Brian Aldridge and Siobhan Donovan
Siobhan gave birth to Brian's illegitimate child Ruairi. Despite the destructive effects of Brian's affair on his family, Brian remained devoted to his son, heartbroken at the prospect of not seeing him once the affair was over.
In this clip from 2002, a happier time in their relationship, Brian has taken Siobhan to a beautiful hotel where they enjoy the pool together. Here Brian tells Siobhan just how much she – and their baby – mean to him…
Brian tells Siobhan how much she means to him.
Ed Grundy and Emma Grundy
Emma always found it difficult to choose between the two Grundy brothers. She dated them both. Assuming that the steadier brother would make the better husband she married William, but her soul pulled her towards Ed. Now Emma and Ed seem settled, but will she ever get used to seeing her William in the arms of another?
 
In this clip from 2005, Ed and Emma are preparing to leave - tonight! Angry Will insists she's going nowhere but home. It's a highly charged scene and the brothers' relationship has obviously never been the same since this day…
Ed and Emma plan to leave together - but Will has other ideas.
Lilian Bellamy and Paul Morgan
In her time of need, after her son's accident, Lilian's partner Matt was unavailable so she turned to his half-brother Paul. Paul proved to have inherited his thoughtfulness from his father – something lacking in Matt. He made Lilian happy - something she could not resist.
In this clip from 2012, Lilian and Paul are snuggled up in bed. She has travelled down to London with son James, using the opportunity to see Paul at his hotel.
Paul speaks from the heart to Lilian (Dec 2012)
From Ambridge Extra: Kate Madikane and Johan Le Roux
Kate was having a miserable time in South Africa. A possible job offer for husband Lucas meant she was facing relocating her family from Melville to Durban. She'd worked so hard on her own projects and couldn't face putting her career on hold, as well as uprooting her children. Kate found a shoulder to cry on from colleague Johan, in this clip from 2012:
Kate falls into the arms of her colleague in South Africa.