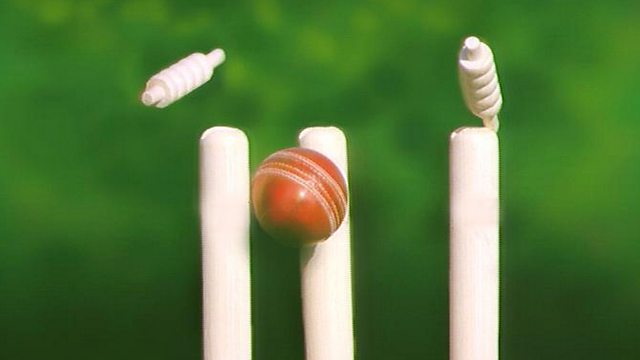 Cricket - bowled
Bank holiday Monday brings Ambridge's annual single wicket cricket competition. Here's a brief guide to how the game is played. 
The actual rules are the same as for any game of cricket in terms of runs, ways of getting out etc. If you don't understand those, then you'll have an uphill struggle, but you can mug up on the 'laws' of cricket here.
Single wicket refers not to the stumps (a common misconception) but to the fact that it is a knockout competition involving individuals rather than teams.
You usually start with 16 players, who are drawn to play against each other in pairs.
So in the first round Tom (say) plays against Roy. Tom bowls an over, against Roy batting. Then they swap round.  Whoever scores the most runs in their over, or until they are out, goes through to the next round.
After round one, eight players remain and so on until two players are left to contest the final. Sometimes the semi-finals and final will comprise three and four overs respectively.
Fielding is done by the other players on a rotational basis. So while player A plays player B, ten of the others will field (including a wicket keeper). The other four (usually the two pairs involved in the next two games) will get ready to play, put pads on etc.
And if there's no-one else available, they may also umpire, do the score book and make the teas.
Keri Davies is an Archers scriptwriter and web producer (and no cricketer, believe me...)