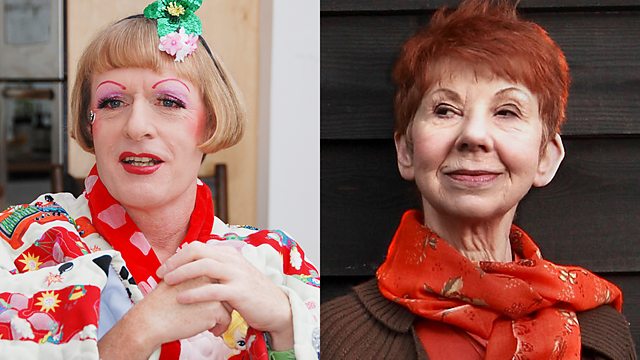 We all recognise and revere Lynda Snell as a formidable figure in Ambridge cultural life, but it appears that her impact has spread to the art world - as revealed by this year's Reith Lecturer, Grayson Perry, at the recording of his first lecture this week.
Listen to Reith Lecturer Grayson Perry's tribute to Lynda Snell
Your humble reporter hopped up and down in her seat when, in conversation with Sue Lawley, the esteemed and eccentric visual artist revealed the enormous impact of Ambridge's "self-appointed cultural ambassador".
Speaking about the way in which contemporary art had now become mainstream, he revealed that his watershed moment was "when Lynda Snell, the self-appointed cultural ambassador to Ambridge, campaigned to get someone from Ambridge on to the Fourth Plinth... So I thought if Lynda Snell is a fan of modern art, then the game is won."
Quite what would happen if Kenton Archer were to get wind of this, we can't help but wonder...

This isn't the first time Perry has revealed his love of The Archers. In a quote from The Guardian he said: "You don't go to the studio in a nice dress. It's where you get on with stuff and make a mess and collapse in an armchair and listen to The Archers."
Discover more about Lynda Snell in our Who's Who
This year's Reith Lectures
Spend five minutes with Grayson Perry