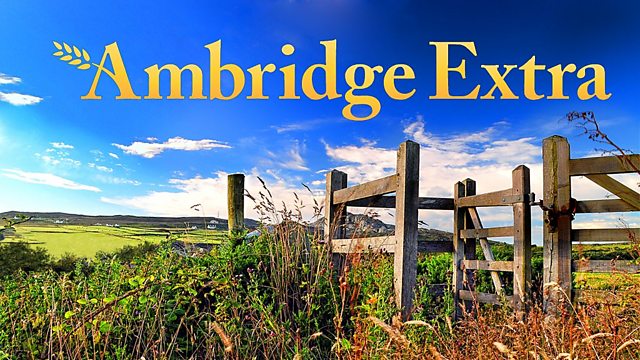 What a month January was on the Archers – Peggy's emotional goodbyes to Jack and David Troughton joining the cast as the new Tony Archer. In a previous incarnation, before I moved over to look after the editorial strategy for Radio 4 Extra, I was the Commissioning Editor for the programme which was such a privilege. So, I know the team behind the show works day in day out to deliver the best possible programme for us all, and without the support from you - the millions of fans the show has – The Archers really wouldn't be what it is today!
 
I know that some of you also listen to Ambridge Extra, the occasional series that follows The Archers characters when they leave Borsetshire, and has been broadcast once or twice a year for a short run on Radio 4 Extra.
 
Although it has always been a stand-alone series, we know that some of the Archers listeners have enjoyed it and normally around this time of the year we'd start thinking about when it would be returning to Radio 4 Extra.
 
That's why I wanted to tell you that we've decided to rest Ambridge Extra for the time being. Radio 4 Extra is an archive network that curates and selects the best of the rich BBC Radio archive to our listeners. At the moment, we believe our limited resources are best used by focusing on the core purpose of the network, which is unlocking the rights to the archive of great radio programmes – including drama, comedy, features and readings - and broadcasting only a few originations. Our Ambridge Extra decision won't impact on The Archers in any way, but across the BBC we are having to make tough financial choices and prioritise and protect the services and content that deliver the most value to audiences.
 
For those of you who want more than the daily 15' or Omnibus programme each week I hope many of you will find the blogs, clips and discussions around The Archers website and social media enjoyable additions, and the decision not to go ahead with the Radio 4 Extra series this year doesn't mean that we won't have Ambridge Extra return in the future in one way or another.