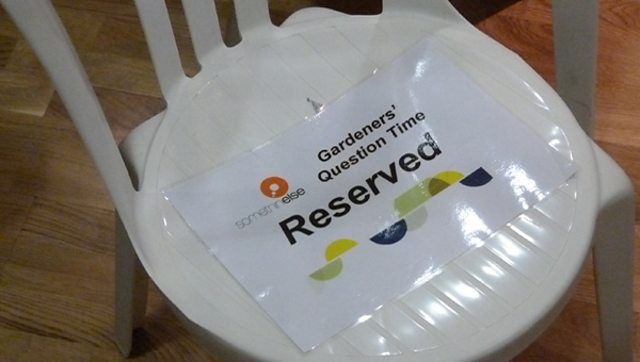 The recording of the Easter Sunday 'Ambridge' edition of Gardeners' Question Time took place in March in a village hall in Worcestershire.
The audience at Cutnell Green knew that two programmes would be recorded. The first was a standard version, which went out a couple of weeks ago. But imagine their surprise when the questioners were called forward for the second programme - and the first name called was 'Brian Aldridge'.
Here's a photo gallery of this rather surreal event.
Keri Davies is an Archers (and Ambridge Extra) scriptwriter and web producer.