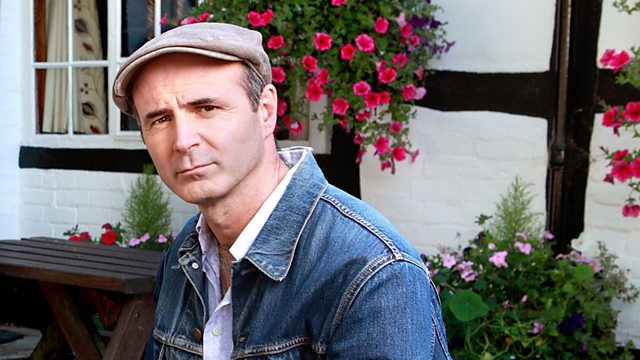 Richard Attlee (Kenton Archer)
Kenton seems to getting restless again. Here's a highly abridged version of the misspent youth – and misspent middle age – of the black sheep of Brookfield.
Kenton Archer left school in 1974 and joined the merchant navy. For many years his visits home were only fleeting, until 1988 when he took voluntary redundancy.
He moved back into Brookfield and immediately put David's nose out of joint by flashing his money around and flirting with Ruth. Concerned at his eldest son (yes, he is older than David, although he doesn't usually behave like it) getting drunk and gambling, Phil persuaded Kenton to lend a hand on the farm.
It wasn't a success. Kenton never had much feel for farming and proved idle and unreliable. So at the height of the get-rich-quick 80s, he went into business with an old shipmate, Alex. And then narrowly escaped a prison sentence for selling foreign stock without registering with the proper authority.
With financial support from despairing Phil, twin sister Shula and her then husband Mark Hebden, Kenton bought an antiques shop from colourful local businessman Nelson Gabriel. But Kenton didn't have Nelson's eye or cunning. Over the next two years, he ran the business into the ground, buying high and selling low.
Mark rescued him by buying the shop to set up his legal practice and Kenton talked himself into a short-lived partnership with Nelson.
Back to sea
Kenton saw an escape route from his unsatisfactory life when he went with Phil and Jill to a family wedding in Australia. They returned without him, as he drew on his seafaring experience to get into the yacht charter world.
For a while, it seemed that he had found his feet. Or it did until Christmas 1997, when he returned once more playing the beneficent uncle. The pretence didn't last long, as he soon confessed to an unpaid tax bill that ran into thousands. In 1994, he'd also married a woman over there – Mel, with whom he ran the charter business. Initially, this was a marriage of convenience so he could stay in the country but their relationship had eventually become a love match.
Not for the first time, Phil and Jill bailed out their errant son, with £4000 – half of which was a present for the wedding they'd only just heard about. Kenton returned to Mel.
He paid a visit home in October 2000, for Jill's 70th birthday, only to stir up an unholy row about the Brookfield inheritance – pretty rich, as he'd already had substantial advances on his share. Then in April 2002, he arrived home at short notice and in a state, claiming that Mel had left him. The real truth didn't come out for many years. As their business and relationship crumbled, he had done a flit.
Back in Ambridge
David, now in charge at Brookfield, gave Kenton another chance to prove himself at farm work. But he was not much better than before, and was soon preoccupied with big plans. He would open a cybercafé, run riding holidays, manage a casino, run a lap dancing club…
During this time, he lodged with his sister Elizabeth Pargetter at Lower Loxley and did a little work there, although she despaired at the bad influence he had on genial Nigel and eventually threw him out. Time at The Stables with Shula and her now husband Alistair Lloyd proved as awkward, and Kenton was eventually forced to seek sanctuary with his parents.
With no work and no prospects, he was nearly at rock bottom. But in March 2003, Jill discovered that Kenton's uncle by marriage Jack Woolley was considering buying a threatened café in Borchester. And it included a flat. Seeing it as his last chance, desperate Kenton not only persuaded Jack to buy the place, but to install him as manager.
It had taken a long time, but Kenton was about to grow up. A bit, anyway.
(Postscript: Kenton wasn't getting itchy feet, but was working up to proposing to Jolene. Here's the clip:)
Kenton promises that his wandering days are over, as he pledges to settle down with Jolene