Facebook and Twitter have been rife with speculation since Fallon revealed that Rhys had managed to pull in a 'sporting hero' for the Ambridge Rough and Tumble/Sport Relief event.
Who did you think it was?
Archers fan and Olympics champion Lizzy Yarnold was in pole position (who this week revealed her love for The Archers in a Question of Sport behind-the-scenes video), with various current and past members of the Welsh rugby team (given it's coming via Welshman Rhys) coming in second, David Beckham, Claire Balding...
Ben Archer heard it on the [Ambridge] grapevine
However, tonight young Ben Archer revealed the mystery sportsman's identity to a disbelieving David and Ruth. But it turns out that the Ambridge grapevine ("Josh got it from Jamie who got it from Kenton") can be trusted - Olympic champion and Tour De France winner Bradley Wiggins will indeed be coming to Ambridge on Friday 21 March!
Here's what Wiggo himself had to say about his appearance: "When I was asked to record a Sport Relief special for The Archers, there was no way I could turn it down. I grew up with it on the radio in the house, and it's not every day you get to star in the world's longest running soap opera!"
"Meeting the cast, the writer and the director was an honour and I really hope the story line will raise awareness about Sport Relief's amazing work, and that it shows people that everyone can get involved in Sport Relief this year."
Ben's convinced that he knows who's coming to Ambridge for Sport Relief.
Whether you're going to push your body to the limit like certain Ambridge residents for Sport Relief, or looking for something a little less challenging, there are all sorts of ways that you can get involved. Find your nearest Sport Relief event now
And Sir Bradley is in good company - we've had a variety of cameo appearances in Ambridge over the years. The Duchess of Cornwall, Princess Margaret, Alan Titchmarsh, Terry Wogan, Judi Dench, John Peel, Chris Moyles, Richard Griffiths, Humphrey Lyttelton, Mike Gatting and Griff Rhys Jones, Antony Gormley, Zandra Rhodes, Britt Ekland, Dame Edna, and Colin Dexter have all appeared in The Archers as themselves.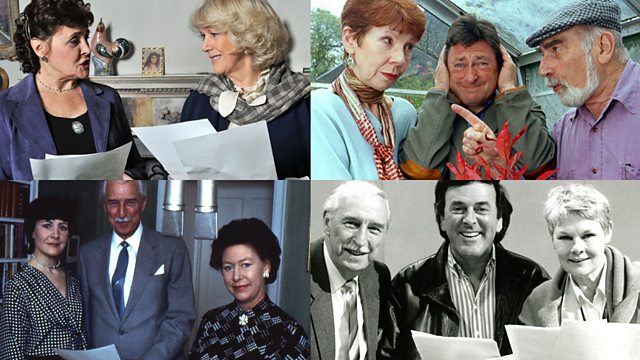 Archers cameos