Archers weddings – photo gallery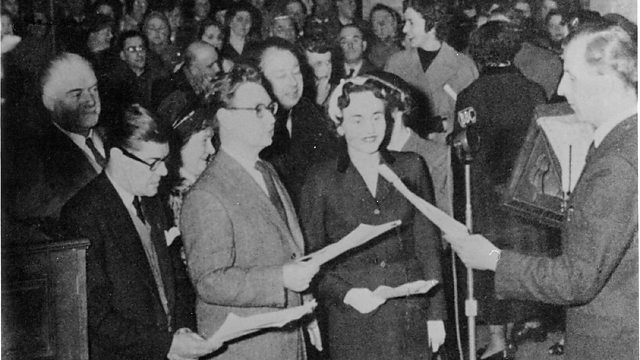 Phil Archer marries Grace Fairbrother (April 1955)
To celebrate Kenton and Jolene's engagement, I've put together a photo gallery of Archers weddings. It goes right back to Phil Archer's wedding in 1955, just a few months before his wife Grace was killed in that notorious fire.
As you can see, that episode was actually recorded in church. St Mary the Virgin in the Worcestershire village of Hanbury has long been the model for St Steven's in Ambridge.  It was where several of the pictures in the gallery were taken, including this one of Nigel and Lizzie.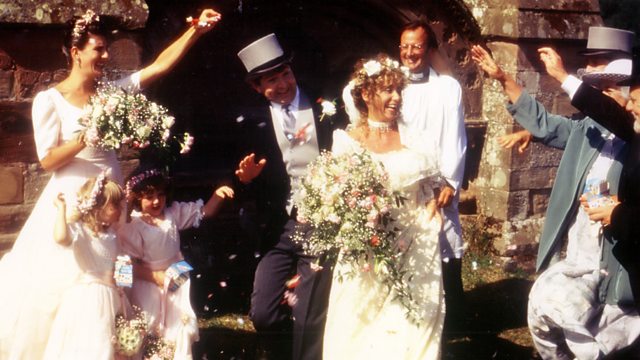 Elizabeth Archer marries Nigel Pargetter (Sep 1994)
I was in charge of that shoot in my previous role as an Archers producer. I remember it was such a hot day that the make-up person was in despair as her handiwork melted. And I made sure that one of the production team handed round chilled water between each set up. A blushing bride is fine, but I didn't want a swooning one.
Anyway, I hope you enjoy the gallery. And If you can work out why Martha and Joby's wedding is clearly taking place in Studio 1 in the old BBC Pebble Mill building, but they have a dressed altar and a celebrant in full robes, you're doing better than me…
Keri Davies is an Archers scriptwriter and web producer
Learn more about Kenton and Jolene, and the actors who play them, in our Who's Who
Listen again to the proposal – including the crushed crisps
More about Hanbury Church, from Wikipedia