"He's very much a small-town man": Will Sanderson-Thwaite on Chris and Alice's relationship troubles and Chris's accident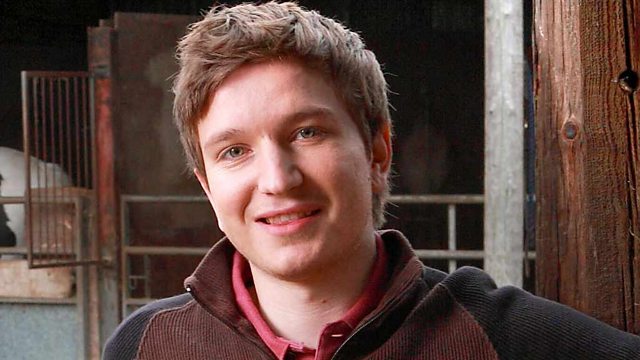 Alice and Chris have been having a difficult time. Do they want different things? Have they got what it takes?
I think they do and they don't want different things. In Alice's head, this job in Canada is exactly what she wants it to be. But, I don't know if she would definitely be happier if she went out there. I think she's just a bit unsettled and her job is a bit of a grind at the moment. I can see it from both sides. Chris does understand, but it is the worst possible time to choose to do this. He's bought this business and is just getting rid of the debt.

Is work the only reason Chris wants to stay in Ambridge?
He's very settled and he's very much a small-town man. That's probably where we differ the most in terms of me and him. He's got his football practice and cricket. He's got his local pub where he knows everyone. He's got his job that he's happy doing. He's a man of the earth.
What does Chris love most - Ambridge or Alice?
I think Alice. The fact that they got married in Las Vegas - that's not really him. He's so devoted to her. He does really value their relationship.
2 Aug 2010: Alice and Chris return from the US with a little bit of news
So Alice has her sights on adventure in Canada. What are Chris' ambitions?
He loves his job and he wants to be able to do that, do it well, I'm sure he wants to expand it at some point, maybe he'll get an apprentice. I guess kids at some point. But I don't think he's got any plans to join the circus or anything like that. He's quite set on his path.
How did you feel when you read about Chris's accident?
My initial reaction was - will he be alive!? It's been a really nice storyline to play. Chris and Alice are generally a very happy couple so it's been nice to have loads of drama. I got to do quite a few scenes, sat under a blanket vaguely talking which was quite fun to do.
How did you replicate the kick in the studio?
In terms of timing it was hard to get exactly right. It was to do with Freddie knocking over a bucket and it had to be in time with that. I fell over loads of times. There were no actual horses involved or recreations of horses although I was imagining that.

Do you have experience with horses?
I know well how to deal with an invisible horse but anything other than that is not my cup of tea!
 
Should Alice feel guilty about Chris's accident?
Obviously she's going to but I don't think it's her fault. I don't think she's actually doing anything really wrong. Maybe the way she's gone about it isn't the best but I don't think she's a bad person.
What do you have in common with Chris?
He's quite a jokey guy. I quite enjoyed the episode before getting kicked, when he gets ridiculously drunk. I think we came together there in a beautiful moment! He's well liked, he's a friendly person. We share that. We're quite upbeat and jokey. Obviously I like to think I'm like that!
How much has he changed since you've been playing him?
He's changed quite a lot considering he's married, he owns the business - he's done quite well considering he's in his mid-20s! He's always been quite confident and sure of himself but he is now more than ever.
Who are the people in the cast that you get on well with?
It's a really friendly cast. I remember the early days of Christmas parties and Tim who plays David took me under his wing. My parents are absolutely lovely. I feel like they're my parents in real life! I'm like "Hey dad! How have you been?" But most of my scenes for the past three years have been with Hollie (Alice). She came to my gig the other day!
Read an interview with Hollie Chapman (Alice)

Listen to some classic clips from Chris and Alice's past