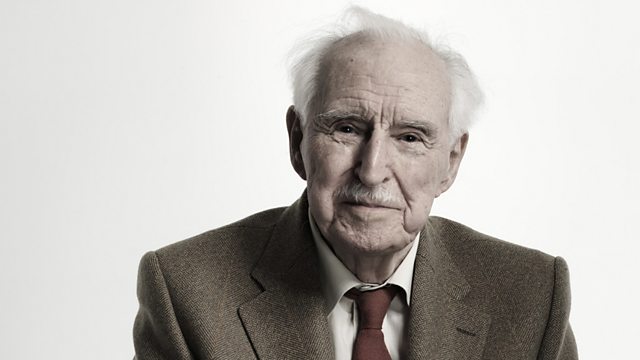 Arnold Peters (Jack Woolley)
I'm sorry to have to announce that Arnold Peters, who played Jack Woolley, died at the weekend.
Archers editor Vanessa Whitburn said: 'Arnold was immensely successful as Jack Woolley.  With enormous skill he took the character from sharp, sometimes ruthless, businessman, mellowing through the years into retirement and eventual dependence on wife Peggy, as Alzheimer's set in.  Only the best actors can fine tune those character arcs over many years and Arnold was the best.'
I worked with Arnold many times in studio.  My abiding memories are of his invariable kind enquiries about my family, and the absolute care he took over his performance.
I was chatting to June Spencer (who plays Peggy) about him just last week. Here are some of her recollections of this gentle man:
'Arnold and I worked together many times, long before The Archers started. I have really happy memories of the Children's Hour pantomimes we were both in together. They were great fun to do. Arnold was very versatile. I remember in one he played the villain and the hero!
'He did a lot of work producing shows for local amateur dramatic societies. He was a country dance caller, and a drummer in a band. He was very active, all the time, whether it was for charity or professionally.
'He loved acting. It was his life. I picture him in the latter days in the green room, with his stick and his cap, always very genial.
'As an actor he was the complete pro. He was very conscientious. He always turned in a good performance, no matter what we were doing.'
June also remembered recording Arnold's last appearance in The Archers.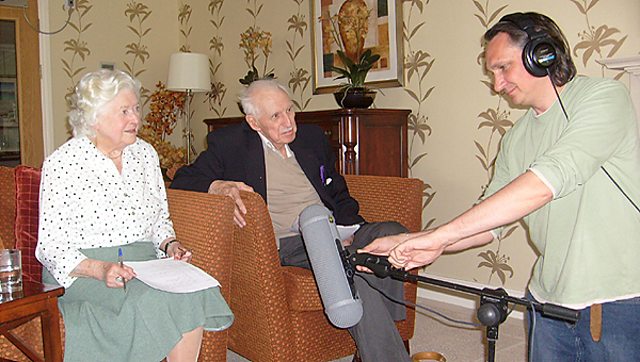 June Spencer and Arnold Peters recording Jack Woolley's final appearance in The Archers
'We went to see him in his retirement home. He could still turn in a good performance. He read it perfectly. We worked together just as we'd always done, up to the last.'
Arnold Peters' final appearance as Jack Woolley (Jul 2011)
Arnold Peters' obituaries in the press:
"In a career spanning more than 50 years, Arnold Peters was a regular, if unsung performer, in a host of TV programmes. But the role for which he is best known was probably his most difficult - the portrayal of The Archers' Jack Woolley as his character succumbed to dementia…" BBC News obituary
"Like most Archers actors, Peters pursued a vigorous career alongside his commitment to Ambridge. He wrote and directed pantomimes, produced Gilbert and Sullivan operettas, and was both a drummer in a folk dance band and a country dance caller. By the early 1990s he reckoned he had clocked up well over 3,000 radio programmes and 250 television appearances..." The Telegraph obituary
"Peters' first broadcast was for the BBC's Children's Hour and he went on to land a place at the BBC Drama Repertory Company, based in Birmingham. June Spencer, who played his wife, Peggy, in the radio soap said: "Arnold and I worked together many times, long before The Archers started…"  The Scotsman obituary
"A quiet, genial man, a professional to the core, Peters did much, even once silent, to enlighten his audience [about dementia] through this particular blurring of life and art." The Guardian obituary
 
 You'll also find some lovely photos of Arnold on The Mirror and Daily Mail websites.
Keri Davies is an Archers scriptwriter and web producer.
Read about Jack Woolley in our Who's Who