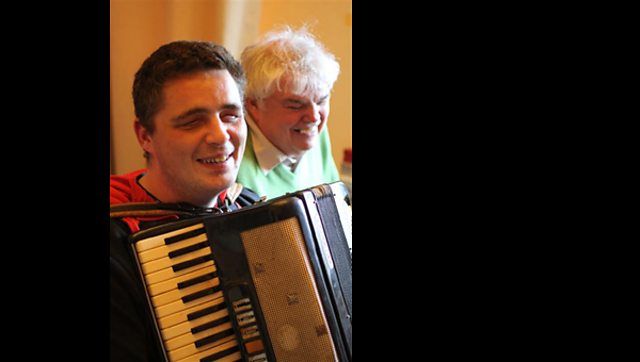 Ryan Kelly is the special guest on In Touch, the BBC Radio 4 programme for people with a visual impairment, next Tuesday, 27 December at 8.40pm.
Peter White visited Ryan, who has been blind from birth, at his home in Nuneaton. As well as talking about his work on The Archers, Ryan admits to having been 'a bit of a bother' at school.
He also demonstrates his skill on the accordion and as a mimic.
Keri Davies is an Archers (and Ambridge Extra) scriptwriter and web producer.
Listen to In Touch
Read Ryan's recent blog post on winning the AMI award
Picture shows Ryan Kelly (Jazzer) and Peter White. It was supplied by the In Touch producer Cheryl Gabriel.