Bob Christie and "Mustardland"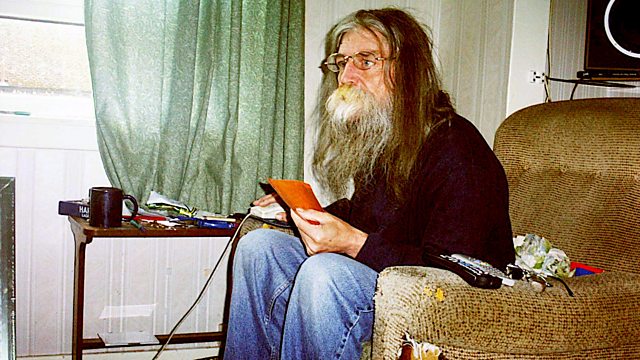 Bob Christie
It was my sad duty recently to announce the death of "Bushy" Bob Christie, the architect of my "Mustardland", all-round tech guru and one of my oldest and dearest friends.
"Mustardland" is an online message board for Archers listeners. For those who have never used a message board, it's like a community of people who share an interest, or a motivation to converse, but who may not all be available at the same time to interact "live".
A decade or so ago, the BBC had a thriving selection of such message boards. Each of the various communities evolved their own sub-culture and means of expression. The Archers board started to develop their own language, peppered with "worats" – a mythical creature that started life as a typing error –  and "snorks" – a noise of amusement, often when drinking tea or coffee.
We also started to arrange real-life "meets", thus subverting the impression of anonymity that the rest of the Internet seemed to try so hard to maintain.
Scare
Back in 2005, though, a real scare ran through the boards when the BBC, already having closed down some of the less popular boards, announced that they were moving the remaining ones onto a new system, which would remove several of the most loved facilities and greatly reduce the utility of others.
Bob had been a close friend and drinking buddy of mine since 1991. I ran the problem past him and asked if there was anything we could do. In a couple of weeks we had an alternative board set up, and Bob got to work customising it. A year to the day from when we launched, Bob revealed a fully-functioning clone of the BBC's original system, grafted onto the generic one that we had been using.
It was, not to put too fine a point on it, a work of genius. Basically, users of the board could switch between a linear view of each topic, or one with the posts sorted into "threads", as the old BBC boards used to provide. Yet whichever mode the user chose, the board would make sense to them (inasmuch as the ramblings of Archers fans ever "makes sense"...) And they never needed to be aware that others were viewing the board in a different way. Genius.
Success
In time, we inherited many of the support threads that had originated on the old BBC boards - "Cancer Copers", "Mental Health Support" and suchlike. We had a huge influx of new users when the BBC finally decided to pull the plug on their message boards in February of this year. The Archers team at the BBC now only host Twitter, Facebook and the blog you're reading now. But none of those three alternatives really worked for the kind of support that had grown up around the community.
Over the years, Bob tweaked the boards and added many new features. But we made a pact. We would never just remove a feature that people were actually using. All changes had to add functionality, and that functionality must, where possible, be optional. If a user didn't like it, they could switch it off. And that seems to have been the secret of our success.
Bob was an integral part of our community, despite never actually deliberately listening to The Archers... Whenever somebody asked for a new feature or pointed out a bug, Bob would have seen to it before I was even aware of it, all without taking his eyes off the live feed from the "Kitten Cam".
Then, two and a half weeks ago, Bob died suddenly. We were shocked and devastated.
But the community rallied. Collections were put in motion to buy bouquets for his funeral, and charitable donations were made in his name. When we had trouble tracking down his relatives, a whole team of genealogists combined their efforts to trace his niece. A thread of words to be said at his funeral was set up, and people who had never actually met Bob started making plans to come up to Aberdeen to see him off. Because that's exactly what a community does.
Bob's funeral is taking place at Aberdeen Crematorium today (Tuesday 15 October). Take a moment to raise a glass of Newcastle Brown Ale (or a mug of thick sugar solution with a small spoonful of coffee added as an afterthought, if that's more your style) and spare a thought for him.
Bob was one of a kind.
Peet McKimmie runs the Mustardland messageboard
Picture shows Robert "Bob" Christie, 1948 - 2013 RIP