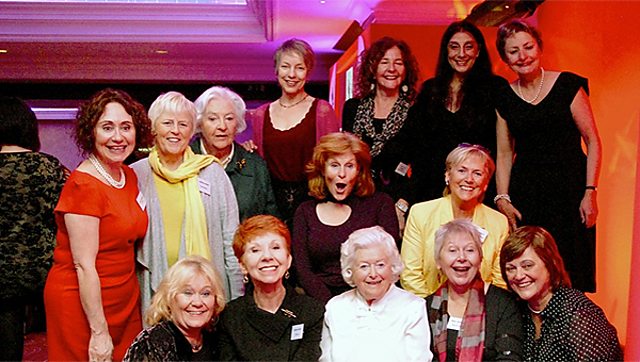 It's been a busy week for The Archers editor Vanesssa Whitburn and several Archers actors.
Women of the Year
Vanessa and 13 female cast members were guests at the Women of the Year lunch on 17 October in London.
Charlotte Martin (Susan Carter) catptured the atmosphere: 'There was this great expanse of women from all walks of life. Lots of them had done fantastic things in their communities. One of them had even been a suffragette.' This was Hetty Bower who at the age of 106 is still supporting campaigns for peace.
Sandi Toksvig, chairing the event, thanked The Archers team for attending. 'We all stood up and everyone appluaded', said Charlotte. 'And when people find out you're in The Archers, then you find there are Archers listeners everywhere.'
The organisers aim to place guests near people with whom they have something in common. Charlotte was sat next to Ruby Wax - an obvious showbusiness connection you might think. But the links went deeper. Ruby is studying for a masters degree in mental health, and when not being an actor, Charlotte works as a research psychologist.
So Charlotte now has Ruby's phone number - and greatly enhanced respect from her children!

Cheltenham Literary Festival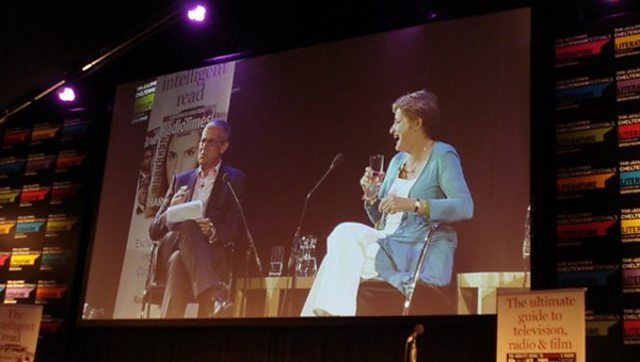 The previous evening, Vanessa was joined by Timothy Bentinck (David Archer), Felicity Finch (Ruth Archer) and Charles Collingwood (Brian Aldridge) at the Cheltenham Literary Festival. In a session chaired by Eddie Mair, they talked about their work on the programme to an enthusiastic audience of 650, about a third of whom also listened to our spin-off programme Ambridge Extra.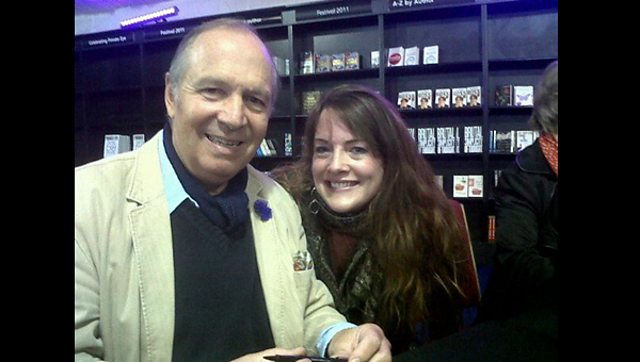 And the event proved a treat for Archers listener Catherine Owers. As she related in the Facebook fan group Archers Appreciation, she met Charles Collingwood, who loves to play on Brian's raffish reputation.
She asked if she could come behind him for a photograph. His response? 'You can come behind me any time you like.'
Keri Davies is an Archers (and Ambridge Extra) scritpwriter and web producer.
More information about the Women of the Year event
Join the Archers Appreciation group and follow BBCTheArchers on Facebook
Women of the year picture shows (l-r) Back row: Alison Dowling (Elizabeth), Angela Piper (Jennifer), Patricia Greene (Jill), Felicity Finch (Ruth), Charlotte Martin (Susan), Souad Faress (Usha), Vanessa Whitburn (editor). Middle: Buffy Davis (Jolene), Judy Bennett (Shula). Front: Sunny Ormonde (Lilian), Carole Boyd (Lynda), June Spencer (Peggy), Hedli Niklaus (Kathy), Patricia Gallimore (Pat). Picture is copyright Hy Money.
Cheltenham Literary Festival picture shows Eddie Mair and Vanessa Whitburn on the big screen.
Third picture shows Charles Collingwood (Brian) and listener Catherine Owers.
All pictures used with permission.