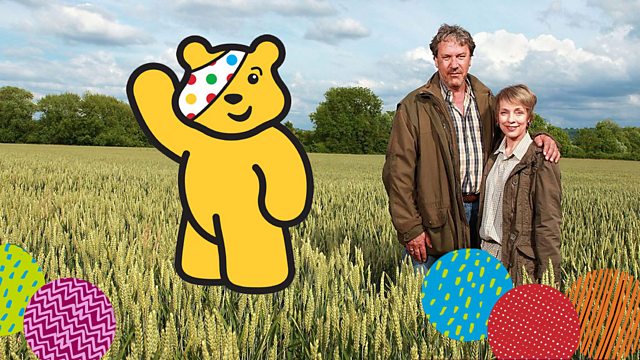 The Archers is offering two auctions to support this year's Children In Need, in which members of the public can bid.
First off, there's A Visit To Ambridge - a chance to go behind the scenes of The Archers with a special VIP experience which includes: a guided tour of The Archers Birmingham studios, the opportunity to watch an episode being recorded, and to meet some of The Archers cast and production team.
Secondly, there's a signed Archers script: Own a piece of radio history with a copy of the Archers script from Kenton and Jolene's wedding episode, signed by members of the cast.
(The links above and below will take you to the Radio 4 Children in Need eBay Auction Pages. The BBC is not responsible for third party sites, and use of the auction pages will be subject to eBay's Terms of Use and Privacy Policy.)
There are also a number of other Radio 4 auctions, and a text competition to experience a day of VIP access behind the scenes at Radio 4.  The day will include sitting in on Woman's Hour, a visit to Radio 4 Continuity for the midday Shipping Bulletin, sitting in on recording of a radio drama, sitting in on PM, a tour of Broadcasting House and two tickets to a recording of The News Quiz or The Now Show. Find out how to enter, plus Terms and Conditions