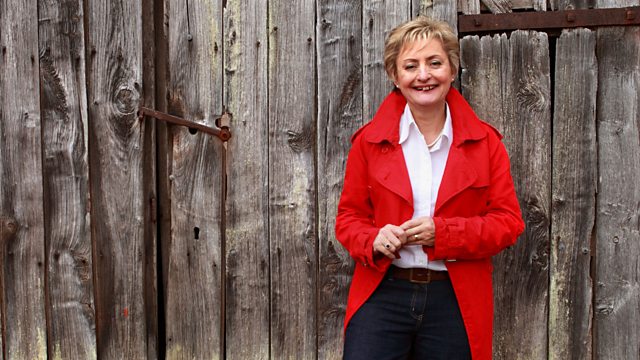 Vanessa Whitburn (Editor, The Archers)
Vanessa Whitburn is retiring from her role as Editor of The Archers at the end of May. Here is the official press release. 
Vanessa is the longest serving editor in the history of The Archers, having held the post for 22 years. Under her leadership, the programme has maintained strong listening figures of between 4.6 to 5 million. 
She has introduced storylines that have captured the headlines. The programme has gained many awards including The Sony Gold Award, two Television and Radio Industries Club (TRIC) Awards, three Mental Health in the Media Awards, The Royal Variety Club 'Personality of the Year' Silver Heart, the Birmingham Press Club Award and a star on The City Of Birmingham "Walk of Stars".
From 1995, as Executive Producer of Radio Drama in the Midlands, Vanessa was also responsible for Silver Street, the long running serial on the Asian Network, as well as single plays and serials for Radio 3 and Radio 4. 
 Most recently, Vanessa initiated Ambridge Extra, our companion series on Radio 4 Extra.
The Archers is a model for radio dramas in several developing countries, where radio is a powerful tool in educating through entertainment. Vanessa has facilitated radio drama workshops in Kenya, South Africa and in the USA.
She has also lectured on radio drama and script writing and has produced and directed for television.
In 2012 Vanessa received an honorary doctorate from The University of Hull, for services to broadcasting.  
Vanessa said: "I have had a wonderful time running The Archers, always interesting and exciting. But I want to step down now in order to take a holiday, develop a project for TV drama and get involved in some more training overseas.  I leave the programme in good shape with some strong storylines planned.  The BBC is a great place to work and I've been privileged to work with some very creative people along the way."
Gwyneth Williams, Controller of Radio 4 and Radio 4 Extra said: "Vanessa has been an excellent editor of The Archers over many years.  She has kept the nation's longest-running drama at the heart of Radio 4 and we are very grateful to her.  She leaves Ambridge in good health with almost five million listeners eagerly looking forward to the next episode."
Keri Davies is an Archers scriptwriter and web producer
Picture shows Vanessa Whitburn