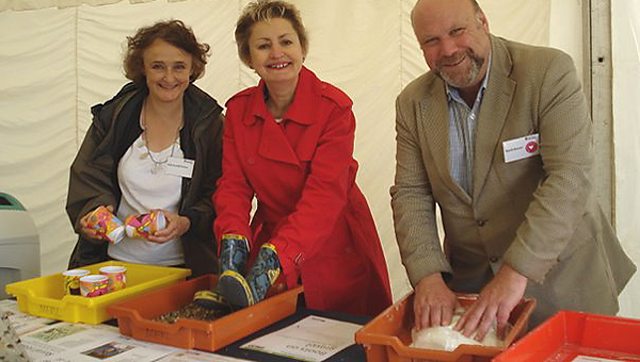 One of the activities marking this anniversary year of The Archers is an exhibition at the Museum of English Rural Life in Reading. Called Everyday Stories of Country Folk, it marks both our 60th anniversary and that of MERL itself.
The museum is part of the University of Reading, which had a stand at the grandly named Royal County of Berkshire Show this past weekend. Archers editor Vanessa Whitburn went along for a question and answer session with listeners.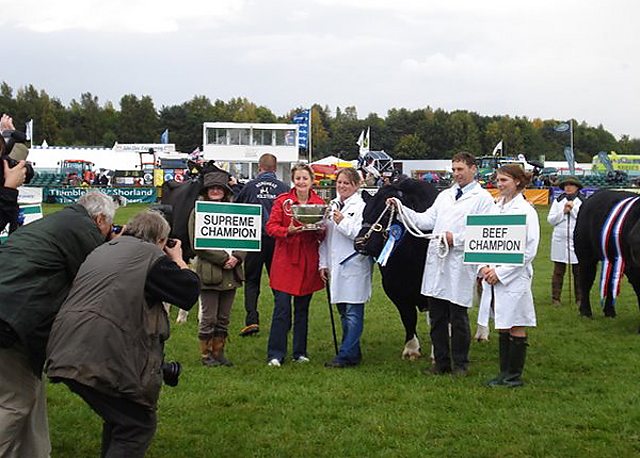 While there, she was invited to present a prize in the grand ring. Coincidentally this champion bull came from a farm in Devon, Vanessa's own home county.
The Everyday Stories of Country Folk exhibition is free of charge. You can visit it until 22 December 2011.
Keri Davies is an Archers (and Ambridge Extra) scriptwriter and web producer.
View a photo gallery of the exhibition
Read about the exhibition Everyday Stories of Country Folk
Main picture shows the sound effects table. (l-r) museum director Kate Arnold Foster, Vanessa Whitburn and curator of the exhibition Mark Mason
Second picture shows Archers editor Vanessa Whitburn presenting the prize. Images are used with permission