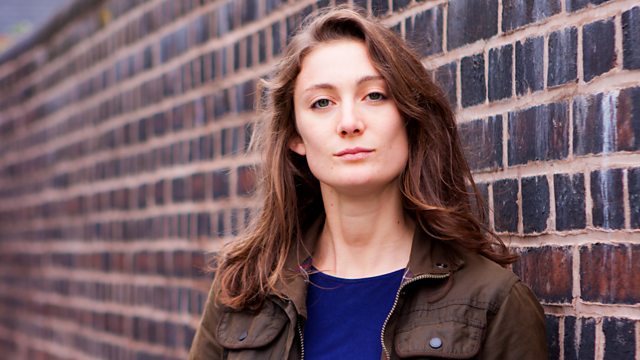 Daisy Badger (Pip Archer)
Here's what happened when Pip fell under the spell of someone more than ten years her senior.
In February 2010, Ruth and David Archer were shocked to see their daughter Pip, then 16, kissing a much older man at college.
In the following clips, Pip is played by Helen Monks. Daisy Badger took over the role in 2014.
David is appalled to see Pip kissing an older man (Feb 2010)
It turned out to be her mysterious boyfriend Jude, a well-off, BMW-driving web design student.
Pip lies about Jude's age (Feb 2010)
When challenged, Pip claimed Jude was in his early twenties, so David was furious when he discovered from Pip's friend Izzy that Jude was actually 28.
Keen to meet and assess this worrying influence on their daughter's life, Ruth and David eventually ambushed Jude into tea at Brookfield. They were only partly reassured when he turned out to be, not the predator they feared, but actually rather wet and immature. And they couldn't quite get used to his pet name for Pip: "Fizz".
Pip found it increasingly hard to tear herself away from her object of adoration, which led to a series of late nights and parental friction. When David found she'd armed herself with a bottle of vodka for a party, he flared up and stopped her allowance. By the time Ruth had pointed out the risks of this tactic – it would make Pip more dependent on Jude – angry Pip had persuaded her aunty Elizabeth (David's sister) to give her a job as a waitress at Lower Loxley's Orangery café.
But the few pounds she earned there wasn't enough to keep up with Jude's trust fund lifestyle. Unable to fund a week's break in Newquay, she was taken aback when he went anyway.
Paranoid after a phone call where she could hear a partying females in the background, Pip used the cover of a sleepover at Izzy's to make a surprise trip all the way to Cornwall. Jude didn't seem to appreciate the gesture, or the financial impact on Pip's limited purse, but she returned home reassured that at least he hadn't hooked up with another woman.
Banned
On 20 April, things took a turn for the worse, when untrained and reckless Jude overturned a quad bike at Brookfield. Passenger Pip took a blow to the head. Distraught and furious David rushed his daughter to hospital and summarily banned Jude from the farm. Of course, this simply meant Pip (who'd fortunately recovered quickly) spending even more time at Jude's.
Pip wants to study, Jude wants to party (May 2010)
But through May, Jude started to tire a little of Pip's presence, especially when she wanted to revise for her AS exams. He, for whom studying always seemed an optional part of college, wanted them to party instead. When Pip eventually gave way to the pressure, having a late night at a club opening, she woke the next morning with the awful realisation that she was late for an exam. With her parents out, it fell to Elizabeth to drive frantic Pip to college.
Later Pip confessed to her aunt that she had hadn't been admitted to her business studies exam, and was so flustered that she had messed up the biology paper later that day. Elizabeth urged her to admit this to her parents, but despite a couple of attempts it remained a secret between them.
Travel plans
As June arrived, Jude started to plan an extensive European holiday. Pip assumed she was part of the package, an assumption that Jude eventually went along with. But after a roasting from his tutor over his lack of effort, petulant Jude escalated his plans. He would abandon college for a year-long world tour. Feeling she'd ruined her exams anyway, Pip threw in her lot with him. She would come too.
Unsurprisingly, her parents were appalled by the decision, but felt powerless to stop Pip as she scratched around the raise the money. On 6 July, she rang Jude to arrange a time for him to talk through their travel plans with her parents. But to her shock, he was at the airport. He was leaving without her.
Jude dumps Pip (Jul 2010)
Devastated Pip initially took solace with Elizabeth, who surprised her niece with her own story of being abandoned, pregnant, by the fraudster Cameron Fraser.
With Elizabeth's encouragement, Pip was soon reconciled to the love and support of Ruth and David. And she was lucky that the college allowed her to return to her studies – with a warning that she had a lot of catching up to do.
Flaky Jude would have been far from the ideal travelling companion for a naïve 17-year old. Pip realised she'd had a narrow escape, and survived the unhappy affair as a more mature young woman.
Learn more about Pip, Ruth, David and Elizabeth in our Who's Who