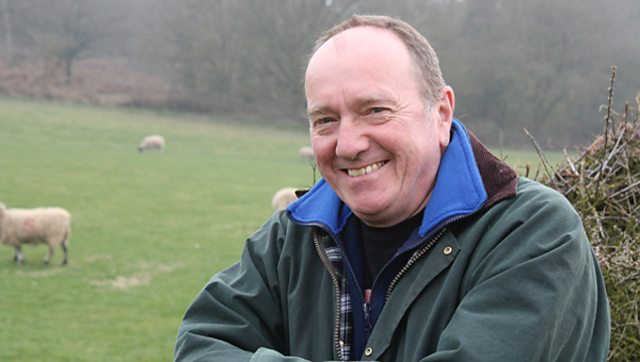 Ruth is keen to improve hard-pressed Brookfield's milk contract arrangements. The Archers agricultural advisor Steve Peacock explains the background - and why the supposed holy grail of a direct contract might have its drawbacks.

Beef has done well for David and Ruth Archer this year. So have the sheep. But they, like many British dairy farmers, are finding it a struggle to make a profit from milking cows.
You'll often hear dairy farmers complaining that milk costs less in the shops than bottled water. They say the price they get for milk is often less than it costs to produce it. Certainly, the average price British farmers get has been bumping along the bottom of the European league table for a while now.
It is a complex business with a seemingly endless variety of contracts, but a glance at the league table published on the industry's DairyCo website shows that some of the best deals are "direct supply" contracts, where the farmer is contracted by a milk processing company to supply one of the main supermarket chains.
According to the latest Defra figures, the average farmgate price for liquid milk stands at just over 28 pence per litre (an improvement of nearly 3 pence on the same time last year). But there's a big gap between the best and worst prices - as low as 25.75 and as high as 31.29 pence per litre.
It's not hard to see, then, why Ruth Archer is currently so keen to get Brookfield on a direct supply contract and it may well make sense for her and David to pursue this option. They are good farmers with the sort of mixed family farm that would delight any inspector - high standards of welfare and hygiene, reliable supply, good quality product, a good story to tell.
In recent years they have worked hard to improve standards on the farm, improve their grazing and cut down reliance on expensive concentrated feedstuffs. Their main problem in securing a deal that pays them over the odds is that plenty of farmers have got there first. They'll find it hard to break into the magic circle populated by farmers who are happy to comply with any strings attached to earning a premium price for their milk.
If they don't, they'll be able to take comfort from the fact that many others regard direct supply deals as a lot more trouble than they are worth. They see the strings - conditions attached to the contracts - as onerous. They are designed to give supermarkets - and so us, the consumers - assurances that we're getting a quality product, produced to high standards.
Disillusioned farmers will tell you they're being made to jump through hoops by people who don't properly understand the business or, worse, being set up to fail so they can be dropped at will. And there are, of course, other ways to make a profit.
Whichever way it goes, the Archers of Brookfield Farm will need good luck as well as good farming standards as they continue their search for profit in a hard-pressed sector.

Steve Peacock is The Archers agricultural advisor.