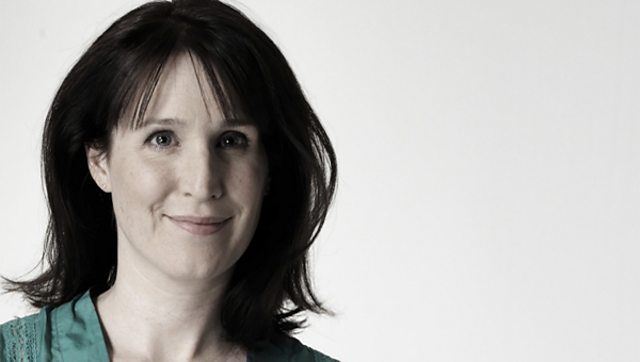 Brenda Tucker is celebrating her 30th birthday today, in a room strewn with memories collected by step-mum Vicky.
They probably don't include the time Brenda clashed with Matt Crawford over a housing development, and very nearly lost her job as a local radio reporter:

In March 2001, Matt Crawford revealed a plan to the board of Borchester Land. He intended the company to take advantages of proposed changes to the Ambridge 'village envelope'. They would build a housing estate on land they owned opposite Ambridge Farm: 30 four- and five-bedroomed houses and eight low-cost homes.
Perturbed about the impact this would have on the village, Borchester Land board member Brian Aldridge mentioned his worries to his wife Jennifer, who unwisely shared her concerns with her mother Peggy Woolley. Through Peggy's husband Jack it was discussed on the parish council and soon became common knowledge, to Matt's fury.
Parish councillor Siobhan Hathaway rang the Wayne Foley show on Radio Borsetshire to publicise the issue. Wayne visited the village to find that most were against it, the exceptions being local businesses who could use the extra trade, and young people who despaired of finding a home in the village of their birth.
At this time, Brenda was working as a junior reporter for Radio Borsetshire. Intrigued by a big story on her home turf, she investigated further. She was soon quizzing Brian on her findings. Andrew Eagleton, a board director of Borchester Land, owned a Jaguar dealership in London. Stephen Chalkman, a member of the district council planning committee, had been seen lunching with him and recently obtained a new Jag from Eagleton's dealership. Brian smoothly warned Brenda about chasing stories of non-existent corruption.
But Brenda couldn't resist the chance of a live interview with Chalkman to insinuate that he was taking backhanders. The results were explosive. Matt warned Brian to contain the problem. Brenda's bosses threatened her with the sack and downgraded her role to reporting on flower shows and other non-controversial topics. The station carried an on-air apology and Brenda apologised herself to Brian.
But Brian was sufficiently concerned about the whiff of corruption to ask her for more details. Brenda had been tipped off that Councillor Chalkman and Andrew Eagleton used to be directors of the same company. There were three directors: Eagleton, Chalkman and Chalkman's wife under her maiden name of Meredid Calder.
Brian discovered that Meredid Calder was on the board of one of Borchester Land's parent companies, an interest which Chalkman had not declared. This gave Brian the ammunition he needed to force Matt to reduce his grand plans. After a not-too-subtle attempt to bribe Brian, Matt took action. In June 2001, Meredid resigned from the parent company and Stephen Chalkman gave up his post as a councillor. Chalkman later joined the board of Borchester Land, and became Matt's partner in the fraudulent Crawford Chalkman Capital Partners Ltd - but that's another story.
Borchester Land submitted a reduced plan, which was reduced still further in negotiation with the council. By March 2004 offers had been accepted for the 12 executive homes and six low-cost dwellings of Grange Spinney.
Keri Davies is an Archers scriptwriter and web producer.