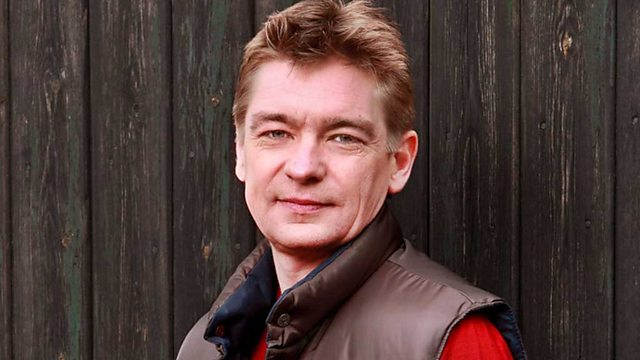 Ian Pepperell (Roy Tucker)
Why is Caroline Sterling under such pressure at Grey Gables hotel? It's because she never replaced her capable number two, Roy Tucker.
Student Roy started work as a part-time waiter at Grey Gables hotel in 1996. By 2000, he had graduated and was looking for a full-time job. But there was a snag, in the form of his two-year-old daughter Phoebe Aldridge. After a disastrous attempt to take their daughter to Africa, Kate Aldridge had basically dumped the girl on Roy. But he was finding it hard to reconcile the realities of single parenthood with getting a decent job.
At this time, Caroline managed Grey Gables for Jack Woolley. When Roy showed his resourcefulness in sorting out an embarrassing double booking, he took the opportunity to ask her about career prospects. After some thought, she offered him a position as trainee assistant manager.
Roy fulfilled his promise, rising to deputy manager. When the Sterlings bought the hotel in 2006, he became manager, working with the now proprietor, Caroline.
Helping hand
The hotel often provided accommodation for conference clients from Lower Loxley Hall. In 2011, devastated Elizabeth Pargetter was trying to keep her business going after the death of her husband Nigel. Wracked with guilt at his part in the accident, her brother David Archer was doing his best to help. But this farmer was way outside his comfort zone.  As the pressure mounted over a joint Lower Loxley/Grey Gables corporate event, Caroline offered Roy's help.
Roy was a godsend. Seeing the benefit Elizabeth gained from his experience and attitude, Caroline extended his attachment for several weeks. She was even quite casual about accepting payment for his time. But in April her kindness was thrown back in her face, when conflicted Elizabeth sounded Roy out about a permanent position at the stately home.
It was an attractive offer. He would be general manager, with responsibility for the all the conferences and some in-house events. The post came with a car – and his wife Hayley already worked at Lower Loxley, which might make their childcare easier to arrange.
Roy jumps ship
The challenge proved too tempting for Roy, who had the difficult task of task of telling Caroline that Elizabeth had poached him. Although furious with Elizabeth, Caroline did her best to remain professional.
Elizabeth apologises for poaching Roy (April 2011)
After 15 years employment, Roy left Grey Gables on 6 May 2011, with a generous farewell party and gift.
Head receptionist Lynda Snell thought she was in with a good chance to replace Roy but she was to be disappointed. Because of the difficult economic situation, Caroline decided to cover Roy's duties herself. Concerned Oliver insisted it should be for a trial period of six months.
Two years later, Caroline was still doing two jobs, and the strain was showing.
Keri Davies is an Archers scriptwriter and web producer
Learn more about these characters, and the actors who play them, in our Who's Who