Our six remaining couples have only just caught their breath following the Strictly Musical spectacular, and now they're plummeted into Quarter-Finals Week.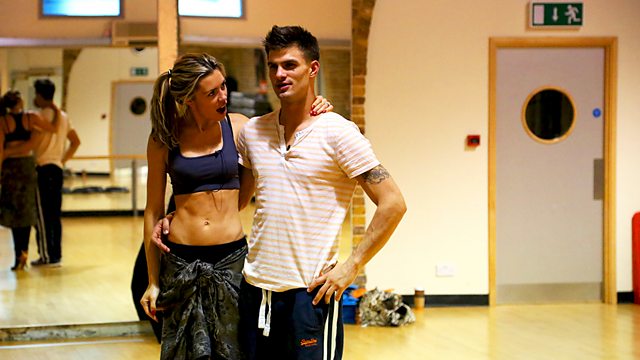 As the competition for the Strictly Glitter Ball intensifies our celebrities can't afford to take their feet off the gas, as the standard of dancing reaches giddy new heights:
Ashley and Ola are going to Salsa to Gloria Estefan's party tune 'Conga'.
Patrick and Anya will Rumba to 'When I Was Your Man' by Bruno Mars.
Abbey and Aljaz are going to perform a Viennese Waltz to the Tom Jones classic 'Delilha'.
Sophie and Brendan will Tango to Madonna's 'Material Girl'.
Susanna and Kevin will perform the Argentine Tango to Michael Jackson's 'Smooth Criminal'.
Natalie and Artem are going to perform the Paso Doble to 'El Gato Montes' by  Ramon Cortez Pasodoble Orchestra.
And don't forget this week our couples will also get the opportunity to earn up to six extra points as they take part in the annual Strictly Swing-a-thon.  
All our competitors will be asked to Jive and Lindy Hop at the same time, and our Judges will eliminate the worst couple in each pass, until a winner is found, expect plenty of acrobatic action, with a splash of chaos thrown in.
Let us know what you think of this week's song selection, and how you think your favourite Strictly Stars will fare in the Swing-a-thon.