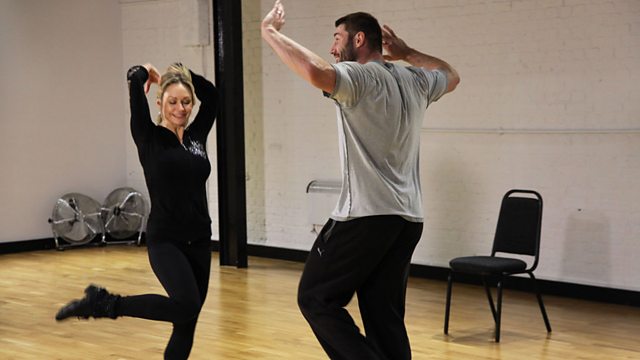 With eight couples left in the competition, they're rehearsing harder than ever this week to improve their smooth moves on the dance floor.
So how have they been getting on in training? Will it be a 'Beautiful Day' for Mark and Iveta as they dance the Foxtrot to Michael Buble's song of the same name? Will Ben and Kristina better their top score from Blackpool with this week's Charleston or will the Judges 'No Diggity' it?
Take a look at our exclusive clip of this week in training to see who you think will top this week's Leaderboard.
Catch up with our remaining eight couples in training!