Letting loose on the dancefloor, it's Superstar Jamelia!
Superstar songstress and presenter Jamelia is the twelfth celebrity to shimmy her way into the shiny new Strictly line-up!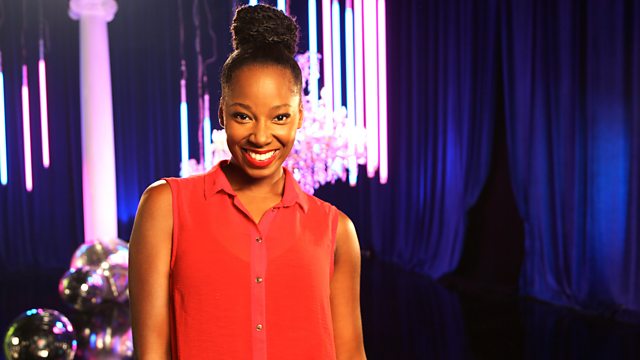 Jamelia
Currently known as a panellist on ITV's Loose Women, Jamelia is also an R&B artist and model. During her 15-year-long career, she has notched up seven UK top ten singles, including Money, Thank You and Superstar. After being signed straight out of school to a major record label, her professional music career took off in 1999 when she released her debut single So High, which was followed by an even more successful single, I Do.
In 2004, Jamelia had three top five hits from her last album Thank You, including the worldwide hit Superstar which went to number two. Jamelia has won four MOBOs, a Q Award and nine Brit award nominations, so the Strictly Glitterball tropy would make a nice addition to her collection!
When it comes to dancing, Jamelia is jumping at the chance to learn a new skill: "Dancing is not my forté, but I do love to do it… so learning techniques from a professional for me is a great opportunity."
While Jamelia can't wait to meet her dancing partner, she's equally excited about the glitzy Strictly wardrobe: "The sequins are probably top of my list when it comes to reasons for doing the show, I can't wait to meet my outfits!"
Jamelia says she is competitive and would "like to go all the way" by winning. However, her biggest competitors could be her two daughters: "My girls are amazing dancers. Maybe I'll be able to give them a run for their money, and end their mickey taking of me once and for all!"
Beyond her career, Jamelia lives in Birmingham and is a single mother to her two daughters, Teja (15) and Tiani (10), who she loves spending time with. She is also an active campaigner, having worked with ActionAid, Princes Trust and the Food Aid branch of the UN.
What do you think about our latest addition to the Strictly line-up? Make sure you're the first to hear all the latest Strictly announcements by staying tuned to @bbcstrictly, facebook.com/bbcstrictly and here on our official News Blog.