Another week has flown by here at Strictly Come Dancing: It Takes Two HQ. We've been educated with Jerry's vocabulary, found out what gives Louis his energy for dancing (and I do hope #cheesybeans hits it big time over this series) and met the alter ego of Sid Owen (eek!).
Other video highlights from this week have included:
The vote also revealed that 78.7% of you lovely Strictly fans out there would prefer to be the classic old-style Hollywood as opposed to the modern blockbuster Hollywood. I personally would opt for Daniel Craig coming out of the sea in Casino Royale any day but that's just me!
Our first Friday panel of 2012 was such a success on It Takes Two that we just thought, hey let's put it on the website so we can all enjoy it again and again. So here for your viewing delight, it's Dionne Warwick, Rufus Hound and Nancy Dell'Olio (not sure I'll ever type that again!)
I know that's inspired me to get involved (despite looking a little like a spider stuck on sticky tape when I dance). How about you? Well if it has then send your videos to ittakestwo@bbc.co.uk. Make sure they are no longer than 30 seconds in length and please film them landscape on your phone or recording device so that we can put them on't tellybox.
All the information can be found here
.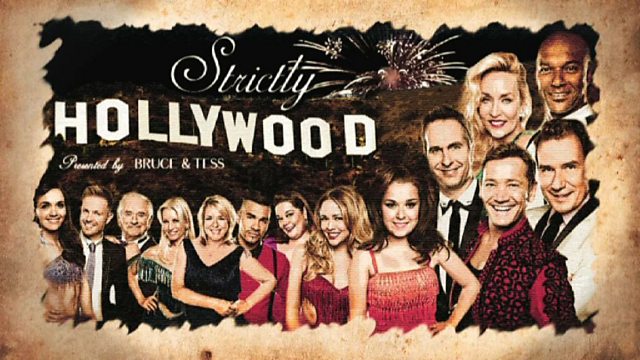 This weekend Strictly goes to Hollywood. That means there'll be even MORE glitz and glam than normal....wow how will Television Centre cope!
Throughout the weekend we'll be bringing you all the sneaky peaks from behind the scenes, including a look at the dress rehearsal (oooooo!).
Enjoy the weekend everyone and we shall see you again on Monday!