In a terror-filled night that saw witches, wizards and werewolves take to the floor, our celebrities faced their Strictly nightmares head on. Sid Owen slipped to the bottom of the table in an ectoplasm performance from Ghostbusters.
Rising from the dead heat of last week's dance off, Michael Vaughn triumphed with a score of 31, but it wasn't enough to beat Louis Smith, who zombie body-popped his way to the top with the Judges first 'nines' of the series with a terrifyingly good Tango.
Here are all our scores on the floors for Halloween Week...
Scoreboard top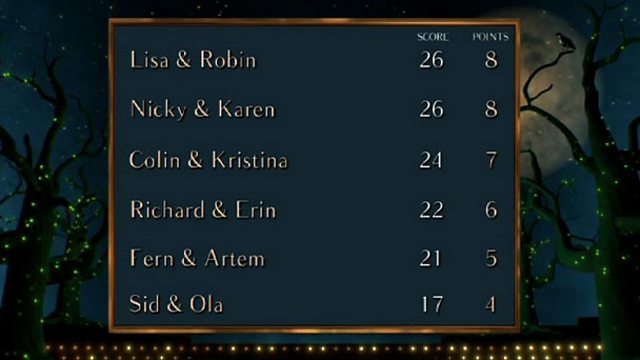 Scoreboard bottom