There was drama aplenty even before the Week Seven Live Show got underway, as poor Natalie fainted during the dress run, and was told not to perform.
With a tantalising trip to the spiritual home of Ballroom, Blackpool for those who make it through to next week, the pressure was really on for the nine remaining couples.
Patrick and Anya may have been last to perform on the night, but their amazing American Smooth to 'It had To be You' topped the Leaderboard with 37, with Darcey giving them their first 10 of the series. Not bad for a man who achieved his half-century this week!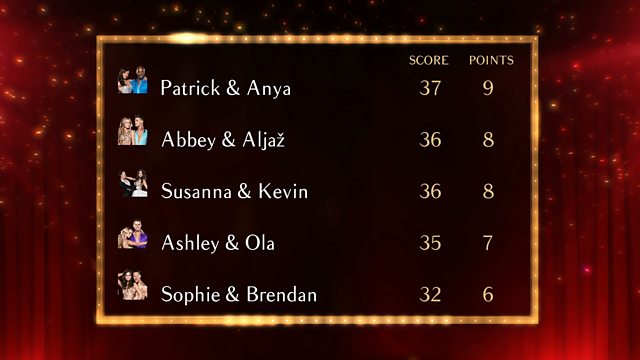 Two couples scored one point less than Team PatAnya, Abbey and Aljaz's 1920s themed Charleston to 'Cabaret' wowed the Judges with plenty of quick, intricate footwork, whilst Susanna and Kevin's beautiful Waltz had Craig purring to the BBC Breakfast presenter "You brought the frock to life!".
The bottom of the scoreboard once again features Dave and Karen, their Scottish inspired Tango to '500 Miles' wasn't well received scoring them 20, with Bruno comparing him to former Strictly competitor John Sargeant – ouch!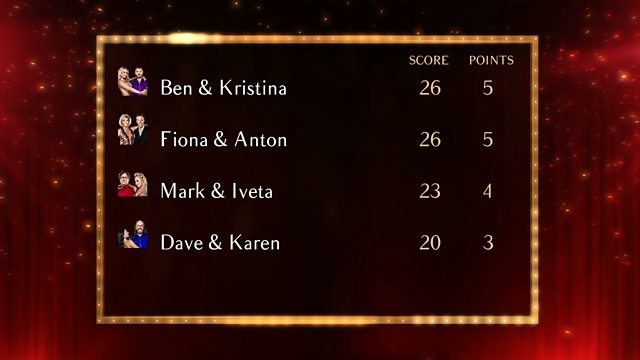 Just above them are Mark and Iveta, their Rumba to 'Goldfinger' scored 23 and had Len exclaiming "you might have gold in your fingers, but you've got a bit of lead in your bum!".
Who do you think deserves to be saved? And who will be plunged into the dreaded Dance Off, let us know what you think?