It's the Semi Final! We can't contain our excitement here at Strictly HQ. It's been a tough 11 weeks for our five remaining couples, they've gone through a lot of blood, sweat and sequins to make it this far. The glitter ball trophy is within reach but not for one. Which couples will make it through to next week's Final, and which couple will take their final bow?
In tonight's show, we'll see our couples perform not one, but two dances. It's a jam-packed night full of highs and low (swings) and a lot of razzle dazzle! We've seen the dress rehearsal and the standards are higher than ever.
Are you ready for tonight's Semi-Final extravaganza? Here's Louis Smith's eye watering warmup!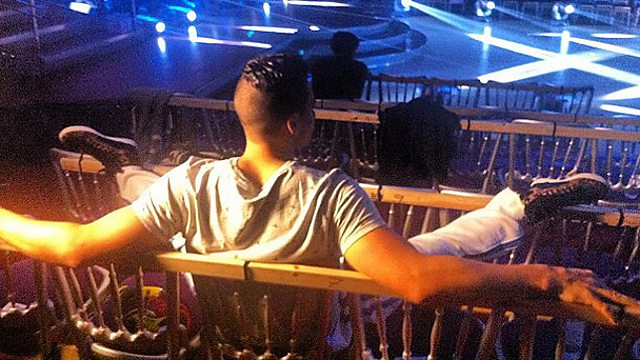 Stay on site as we bring you exclusive backstage photos of our couples as they leave the dancefloor and share their experience of the night.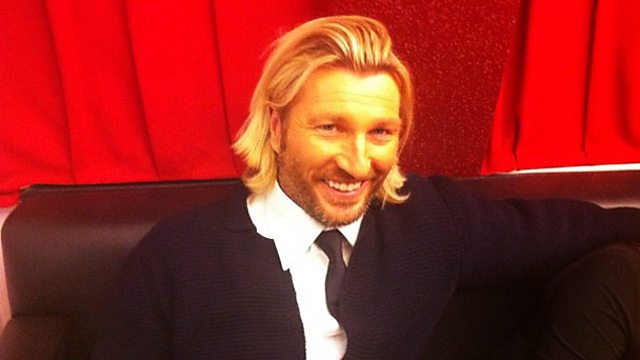 Look who is back for Red Button? It's Robbie!
Lisa gets a good luck grip from the crew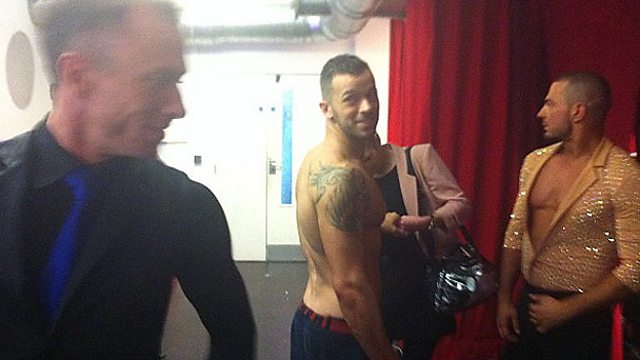 Some last minute preparations from the pros.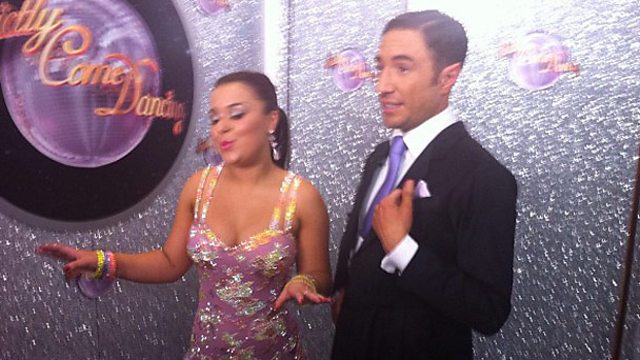 "Ginger Rogers you can't get a better compliment than that!" - Dani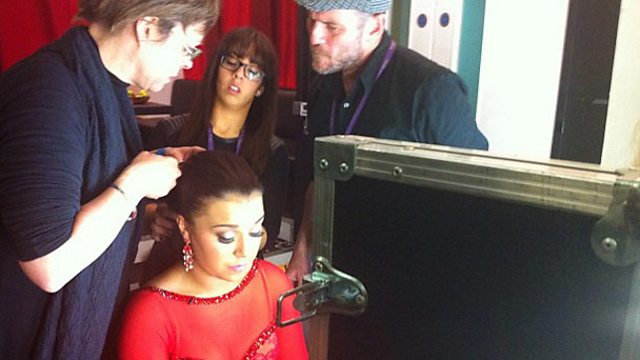 If you were wondering about the costume changes tonight. They are quick!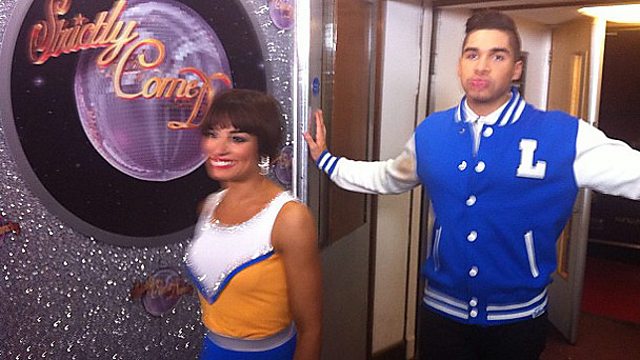 "It was the first time I let nerves get the better of me" - Louis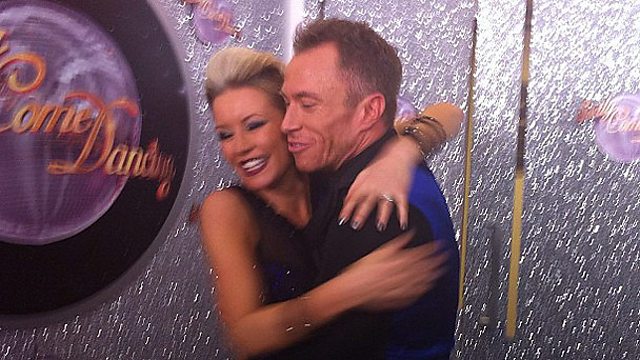 Denise and James share a tender hug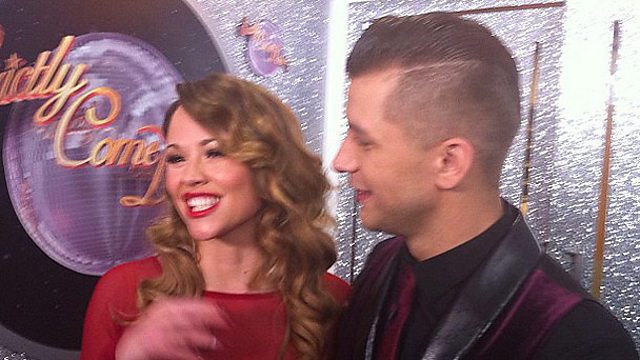 "Just call me Rita!" - Kimberley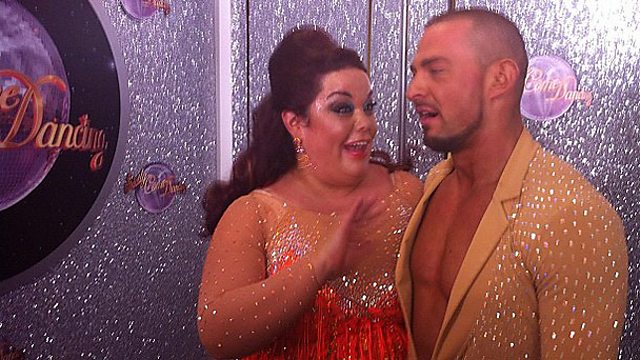 "That was my absolute tribute to Ann Widdecombe!" - Lisa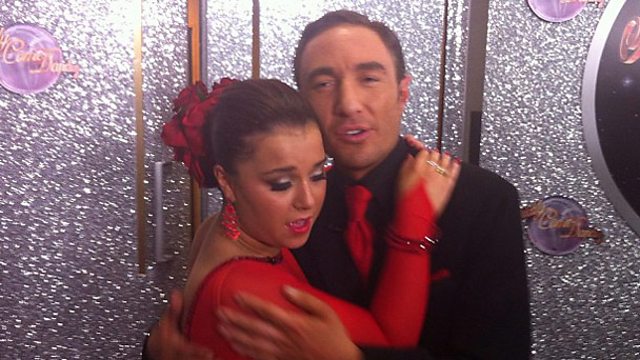 "Oh my god that was my favourite performance ever!" - Dani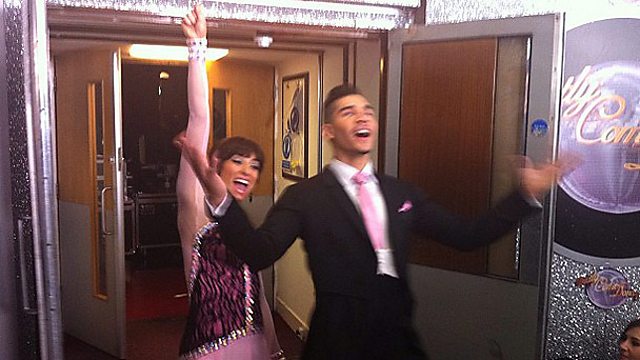 "Ahhhhhhhh I have redeemed myself!!" - Louis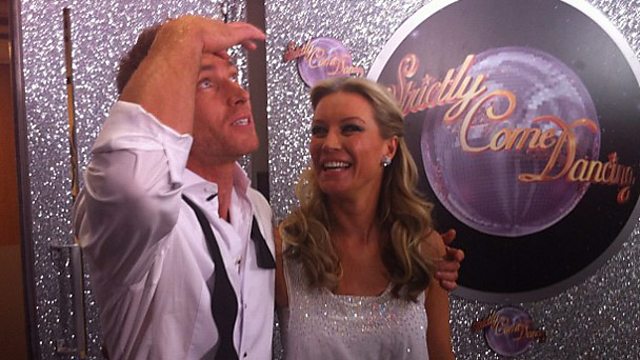 "How many 10s did we get tonight James?!" - Denise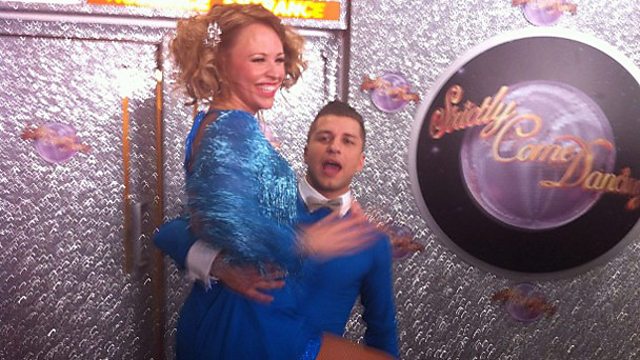 "We've been waiting a long time for a Fab-u-lous! - Kimberley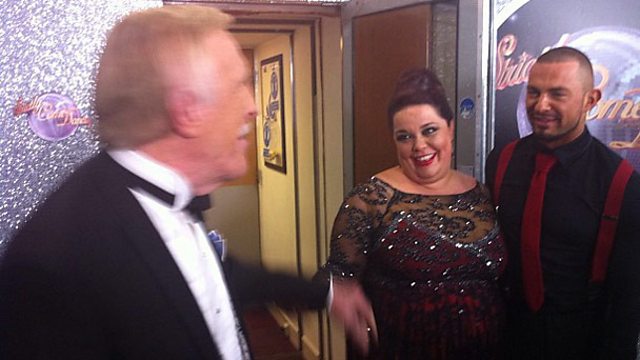 "I'll give up sweets forever if I make it through to next week" - Lisa