Naga Munchetty is the fourth celebrity to leave Strictly 2016
All good things must come to an end, and sadly Naga and Pasha's Strictly story has reached a close.
When the Judges' scores and public vote were combined, the pair found themselves in the bottom two alongside Anastacia and Brendan. With their place in the competition at stake, both couples pulled out all the stops in the Dance Off.
Naga and Pasha delivered their energetic Charleston once again, while Anastacia and Brendan performed a second rendition of their Rumba.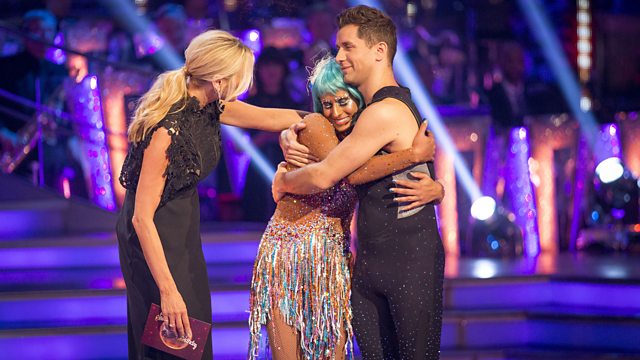 It was, however, Anastacia and Brendan's performance that won the Judges' favour. Craig believed they danced "the best" in the Dance Off. Bruno agreed, explaining: "I would go for the couple that delivered a much cleaner, slicker and more rounded performance… very convincing tonight."
Darcey highlighted how difficult the decision was to make, but ultimately agreed with her fellow Judges and saved the couple on their "performance value and natural artistry." Head Judge Len said he concurred and he would have also saved Anastacia and Brendan.
Speaking about her time in Strictly, Naga considered her highlights: "This week. Getting to know Pasha, working with Pasha, I've loved every minute of it, your patience, your brilliance with your choreography and just being the best teacher I've ever had."
Pasha, too, was full of nothing but praise: "Thank you for being the best student I've ever had, so determined and so much fun all the time."
And, of course, the remaining Strictly celebs will miss Naga and Pasha. Here's what they had to say about the impending Naga-shaped hole in the Strictly family...
What do you think about tonight's result? What will you miss most about Naga and Pasha? Share your thoughts in the comments below...
The duo will be joining Zoe on It Takes Two tomorrow at 6.30pm on BBC Two, while the remaining 11 couples will return to the dancefloor next Saturday at 6.35pm on BBC One.