What a first week it has been! We've had 18 guests grace our sparkly sofa and found out some very interesting rehearsal room antics! Who can forget Vincent in his pants or all those kisses from Richard?
Other video highlights included:
We also started our quest for Strictly re-enactments after our hugely talented
production team
gave us a taster of some of the moves they pull on a daily basis!
We've already had quite a few amazing re-enactments sent it but why not join in with the fun? Send your videos to ittakestwo@bbc.co.uk and you might see yourself on the show!
See here for more information.
Ian was back, king of the telestrator!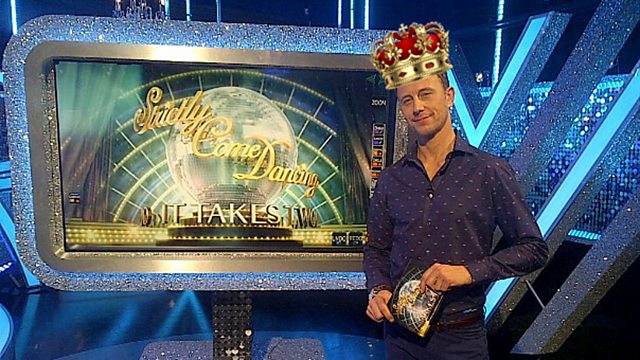 We also had a
daily gallery
to show you some sneaky things going on backstage during the first week of It Takes Two 2012. 
Next week we'll have even more gossip from behind the dancing shoes including the return of the Friday Panel and the launch of our
iVote
system which will give you a chance to have your say on some fun topics around Strictly. 
Have a lovely weekend everyone and don't forget that
Strictly Come Dancing
will be on BBC One, Saturday 13th October at 6.30pm and Sunday 14th October at 6.50pm
Thank you for all your fab-ou-lous questions and comments and we shall see you next week...