Ahhhhhhhhhhhh! It's good to be back home (Television Centre). It's nice to go away but it's always good to come home to your own bed (dancefloor?)
Our couples will want to feel right at home again as well. Some people were overwhelmed last week whilst others hit the Wembley dancefloor running – who will fly high tonight?
We're backstage capturing all the last-minute goings on AND our duos first thoughts as they step off the floor. It's going to be a bumpy one. Metaphorically anyway.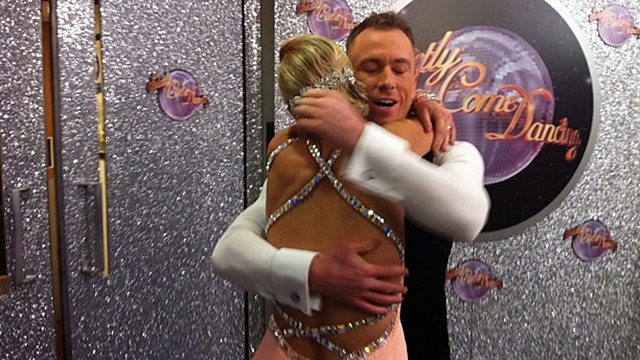 "Oh Denise I was petrified I was going to drop you!" - James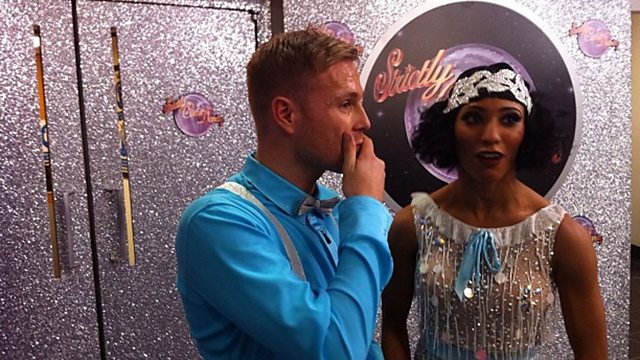 "Four nines... I'm shocked, I really am" - Nicky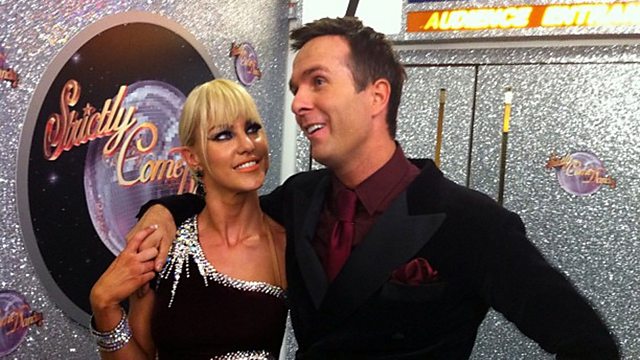 "Bruno knows clearly more about sexiness than I do" - Michael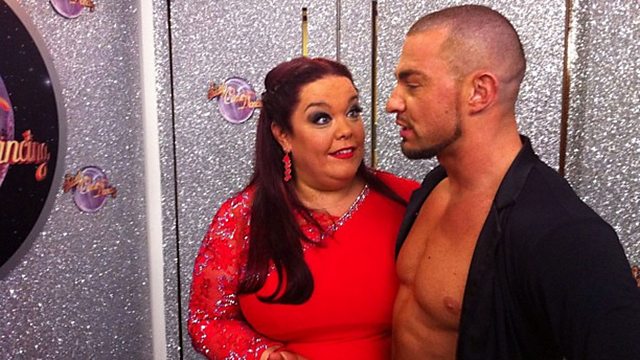 "If we have to do that dance again I don't mind, as I LOVED it" - Robin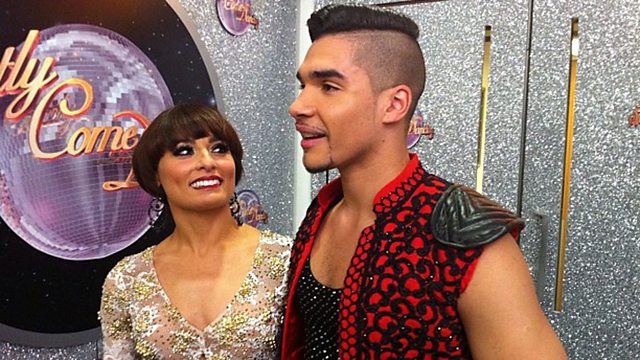 "I literally feel like I've been in a fight!" - Louis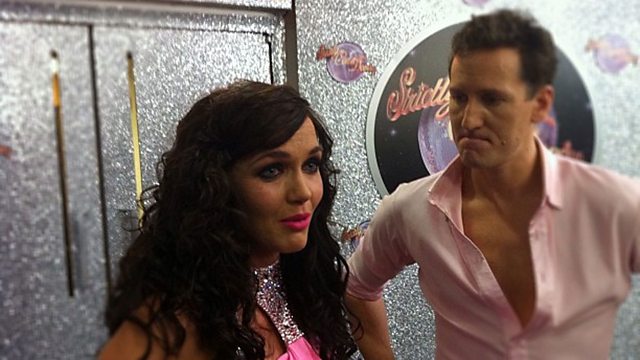 "I tried my best but unfortunately in Strictly my best is bottom of the board" - Victoria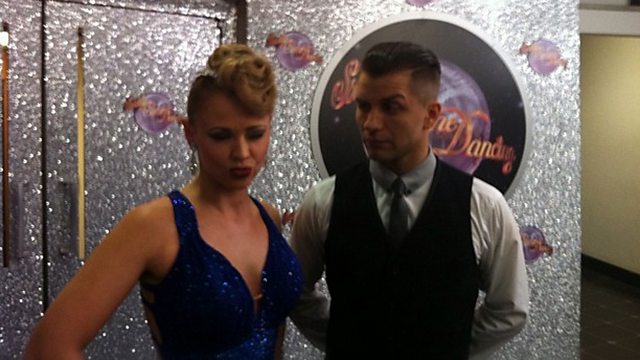 My Joan Collins pout? It just happens!" - Kimberley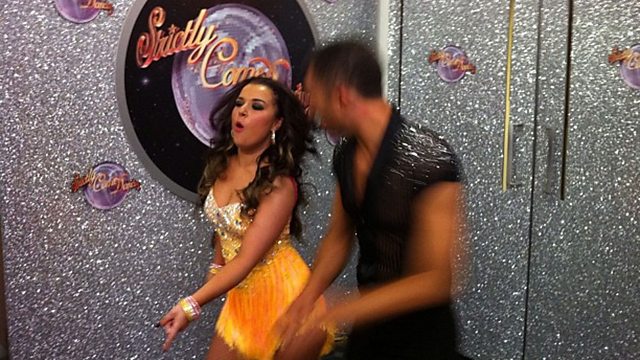 "I felt like a tiny Beyonce" - Dani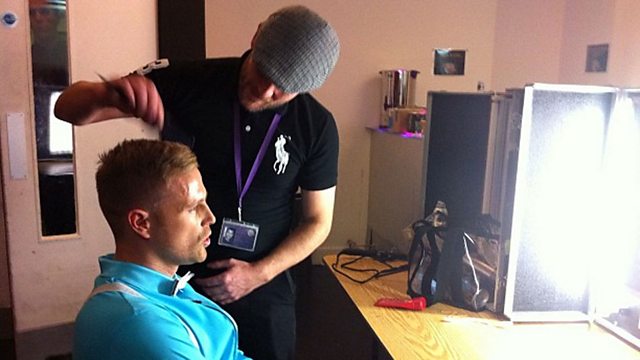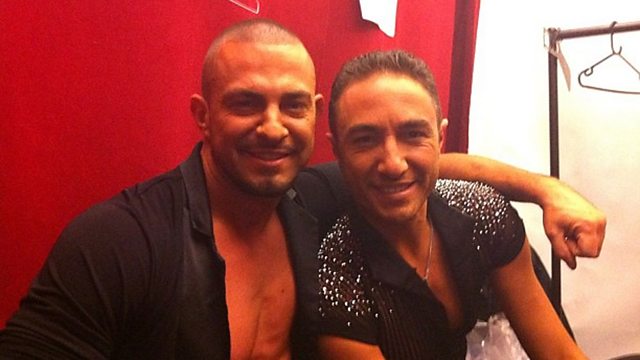 Robin and Vincent. Hello boys!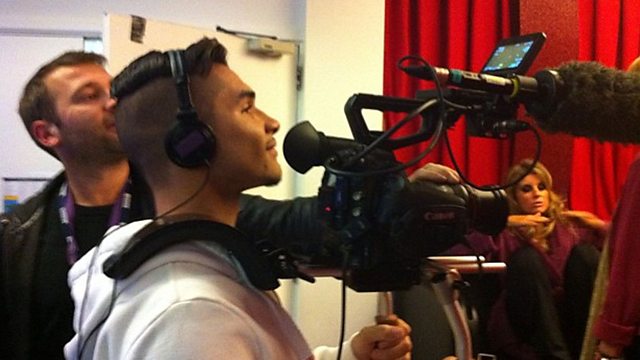 Louis does a bit of work experience